News
It is impossible to solve the issue of creating modern weapons without high-quality education and science – expert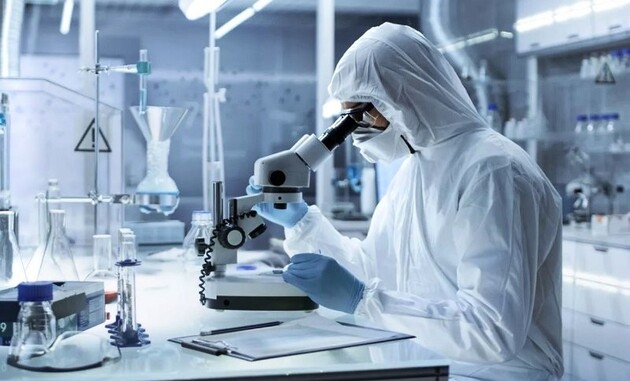 In April, by presidential decree, the National Council for the Reconstruction of Ukraine from the Consequences of the War was created, one of the components of which is a working group for the development of education and science. And although two main principles were noted at the founding meeting of this group: integration of proposals with other areas and accelerated European integration, perhaps the biggest problem of education and science in Ukraine was its inertial development throughout the years of independence, which moved it away from the real needs of development. society, state and economy, writes in his material for ZN.UA Vladimir Bakhrushin, member of the National Team of Experts on Reforming Higher Education.
"The restoration of Ukraine sets completely different goals and objectives for education and science. And this gives the chance for perhaps limited, but significant, rapid positive change. For this, it is necessary that both proposals for the restoration of education and science, and proposals in other areas, provide for fruitful interaction between industries and take into account the significant impact of the development of education and science on achieving the goals of restoration and development / development of infrastructure, economy and financial sphere, security and defense. , energy security, healthcare, public administration, etc.," the expert notes.
First, he emphasizes, the development of education and science must meet the needs of society. What has only been proclaimed so far must now be done in reality. After all, it is impossible without high-quality education and science to solve the problems of creating modern weapons, high-tech industries, developing medicine and digitalization, introducing energy-saving technologies, ensuring the rule of law, etc.
Secondly, the consistency of proposals for changes in education and science with the requirements of European integration, in particular, integration into European educational and research spaces, is no less important.
"European integration implies not only compliance with agreed rules, standards, norms, etc., but also active participation in their improvement and the development of new recommendatory and regulatory documents of European educational and research spaces," adds Bakhrushin and notes that in this vein, one Among the most discussed problems is also the need to optimize the network of educational institutions at different levels.
Read more materials about the prospects of Ukrainian science and education, as well as about the main problems, in other materials of Vladimir Bakhrushin.