News
Invaders kidnap relatives of Ukrainian military, including children – GUR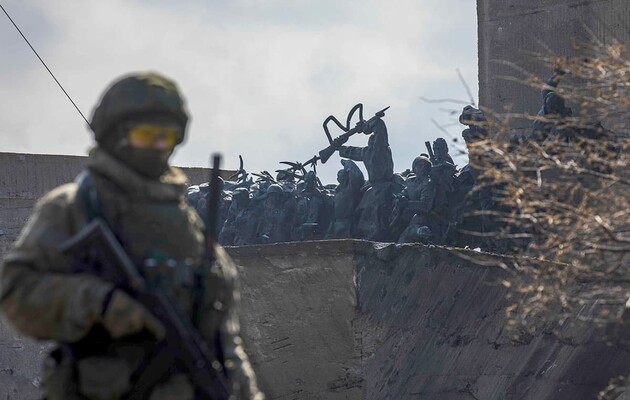 Russian invaders kidnap relatives of the Ukrainian military, including children. About it reported Main Intelligence Directorate of the Ministry of Defense of Ukraine.
In particular, cases of kidnapping of relatives of Ukrainian defenders in the temporarily occupied territories are becoming systemic.
"Unfortunately, the databases of Ukrainian citizens fall into the hands of rashists when they seize administrative buildings or with the help of traitor collaborators," intelligence notes.
It is reported that today most of these cases are recorded in the temporarily occupied territories of Zaporozhye, Kherson and Mykolaiv regions.
At the same time, the invaders kidnap both adult relatives (including women and the elderly) and children. In particular, it recently became known that the Russian troops took hostage several children of a Ukrainian soldier.
In the future, the Russians can contact the military and demand to arrive in the temporarily occupied territories in exchange for the safety of their relatives.
The GUR emphasized that each of these cases is evidence of the most terrible war crimes committed by Russian troops in Ukraine.
"All of them will be duly investigated. Those guilty of committing them will be punished justly," the intelligence agency notes.
It is reported that for security reasons the GUR does not name the names of the injured servicemen and abducted relatives.
Read also: Russia kidnaps Ukrainian children to deprive people of younger generations – Ukraine at the UN
Earlier it was reported that the Ministry of the Interior opened hotline for relatives and friends of the Ukrainian military.
Everyone can leave information about their relatives, receive psychological assistance, as well as an explanation of the rights that relatives of prisoners of war, missing and dead have.