World
In the United States reacted to the statements of the Russian Federation about the possible execution of captured Americans
John Kirby noted that the US is trying to find out more information about the captives.
The White House reacted to the statements Russian Federation about the possible execution of two Americans who were captured by the occupiers in Ukraine. US officials called the situation dire.
Writes about it CNN.
According to John Kirby, strategic communications coordinator at the National Security Council, the White House is trying to find out more information about the captives.
"It's appalling that a government official in Russia even offered the death penalty for two US citizens who were in Ukraine," Kirby said.
Read also: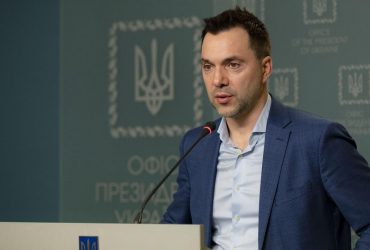 As UNIAN previously reported, Dmitry Peskov, press secretary of the President of the Russian Federation, said that the Geneva Convention is a charter that determines the procedure for the treatment of soldiers and civilians in wartime, including prohibiting the execution of prisoners of war – does not apply to two detained US citizens. He pointed out that the Kremlin cannot guarantee the preservation of the lives of US citizens who were captured by the "DPR" militants.
Besides, were in a similar situation two British citizens – Sean Pinner and Aiden Eslin, as well as a Moroccan citizen Saadoun Brahim.
You may also be interested in the news: