News
In the battle for the Donbass, the DPR lost 50 percent of its troops.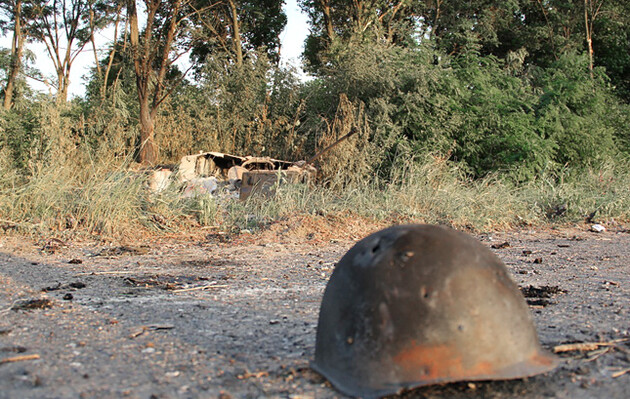 While the Russian military leadership is trying at any cost to achieve the tasks set for the capture of the entire territory of the Luhansk and Donetsk regions, parents of Russian servicemen continue to receive funerals. Russia hides the real number of losses, while the puppet "DPR" openly publishes data on "its own forces", reports press office British Ministry of Defense.
"As of June 16, the DPR has recognized 2,128 servicemen killed in action and 8,897 wounded since the beginning of 2022 ', according to British intelligence.
If we evaluate the number of losses in relation to the total number of forces of the pseudo-republic until February 2022, then it turns out that approximately 55% of the "DPR army" is no longer combat-ready. This indicates a high level of attrition of Russian and pro-Russian military forces in eastern Ukraine. There is also a high probability that the militants of the self-proclaimed DPR are equipped with outdated weapons and equipment, which leads to a large number of victims.
Latest level of protection Intelligence update on the situation in Ukraine – 22 June 2022

Receive from the UK government's response: https://t.co/LUl6WpSQZM

🇺🇦 #StandWithUkraine 🇺🇦 pic.twitter.com/BHKjjj6Csk

— Ministry of Defense 🇬🇧 (@DefenceHQ) June 22, 2022
"On both sides, the ability to form and deploy reserve units at the front is likely to become increasingly important to the final outcome of the war."- the message says.
Meanwhile, Russian troops are trying to capture the area of ​​Severodonetsk through Izyum in the north and Popasnaya in the south. For this, new spare parts are most likely being prepared.
Some successes of the Russian troops in the east of Ukraine are evidenced by the message of the head of the Luhansk OVA, Sergei Gaidai. According to him, invaders are approaching Lisichansk.
However offensive in the direction of the Uglegorsk TPP in the Donetsk region, the Armed Forces of Ukraine successfully repulsed.