News
Illegal gas stations operate in Ukraine even during the war and in the absence of fuel
14 illegal gas stations were found in the Rivne region. About it says in the message of the Rivne Regional Prosecutor's Office.
"During the monitoring in the Rivne region, 14 illegal gas stations were identified that worked without proper registration of land use, construction permits and commissioning of high-risk facilities," the prosecutor's office of the Rivne region reports.
Where illegal gas stations take fuel in the conditions of the shutdown of all oil refineries in Ukraine, the prosecutor's office does not ask a question.
We are only talking about the fact that fuel of unsatisfactory quality was found. And, according to the prosecutor's office, it is the quality of the fuel in this case that should be the subject of attention of regulatory and law enforcement agencies.
"This (deficit – ed.) creates the prerequisites for the sale of low-quality fuel due to its shortage on the legal market. This situation requires a more effective response from law enforcement and control agencies to violations in this area," the prosecutor's office believes.
It is noted that 62 business entities, which have been issued 215 licenses, sell fuels and lubricants in the region. Rivne region is a transit region, where the need for fuel is approximately 60 thousand tons per day. At the same time, only a quarter of this amount was provided – 15 thousand tons, without taking into account the needs for the transport of critical infrastructure (approximately 1.5-2 thousand tons per day).
On Facebook of the prosecutor's office, this message caused skeptical comments from Ukrainians.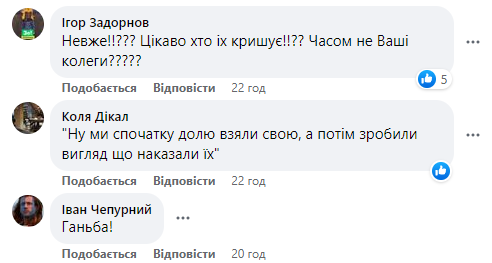 Recall that the unsatisfactory quality of fuel is observed at all gas stations in Ukraine, and not just at illegal ones. The Public Service warned that if you do not return fuel checks at gas stations, then in two or three months there will be nothing to drive in Ukraine.