News
Igor Jovicevich – it became known who will lead Shakhtar instead of De Dzerbi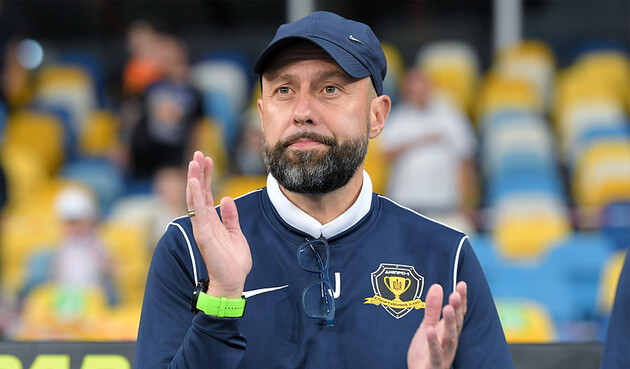 Croatian specialist Igor Jovicevich to head Donetsk "Miner"reports the public "Bombardier"authored by journalist Roman Bebekh.
According to the source, the main argument in making this decision was the future performance of the Donetsk team in the group stage of the Champions League.
48-year-old Croatian Igor Jovicevich has been working with Dnipro-1 since the fall of 2020. Jovičević also has experience with Karpaty Lviv, Celje Slovenia and Croatian Dynamo Zagreb.
Thus, the Italian specialist Roberto De Zerbi, who managed Shakhtar in the 2021/22 season, will leave the Donetsk club due to the war.
Recall that the current season of the Ukrainian football championship was completed ahead of schedule due to the military invasion of Russia. The first place was left for Shakhtar, which, following the results of 18 rounds, was ahead of Dynamo by two points. Third place was taken by "Dnepr-1" Jovicevich.
Read also: Benfica announced the transfer of Shakhtar's star foreigner
It was previously reported that Shakhtar criticized FIFA's decision on legionnaires in Ukraine.