News
If Russia increases pressure, Europe will not be saved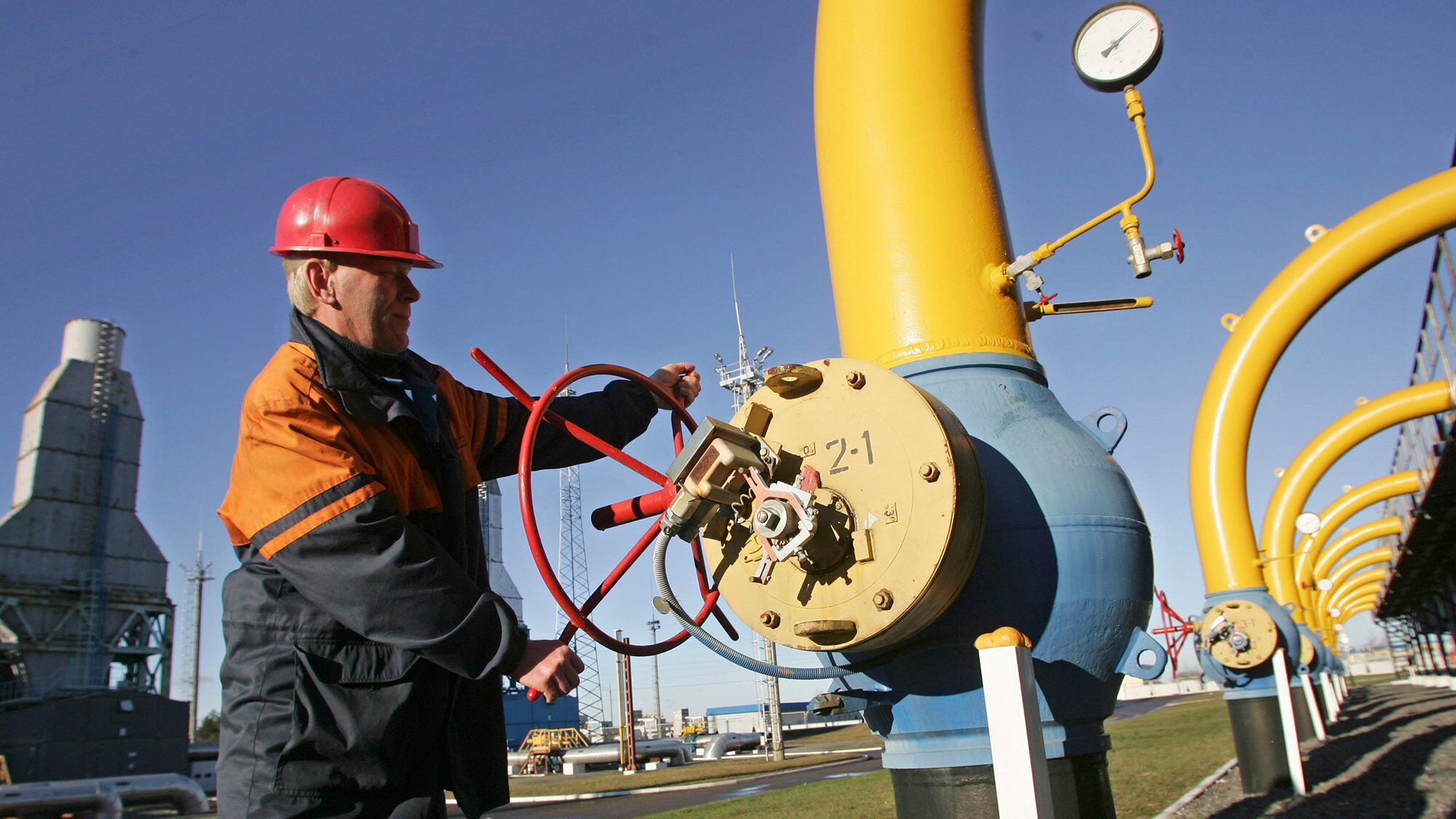 The calendar summer has just begun, but the European Union, from the Baltic to the Adriatic Sea, is increasingly preparing for winter, trying to fill gas storage as much as possible, as the period of uncertainty is just beginning. The EU's largest economy, Germany, will definitely plunge into recession if Russian gas supplies stop completely.
Let me remind you once again that the European Union receives about 40% of its gas from Russia, and this figure has been much higher before. Let's say Germany received 55% of its gas from Russia. But now some countries, including Germany, have decided to temporarily abandon plans to stop coal-fired power plants, and what's more, it looks like coal will soon become very popular. This is despite the fact that in Germany the coalition government includes the Green Party, which should have been the loudest against coal, one of the main environmental pollutants.
Gas prices have hit record highs, pushing inflation up. Saving Europe from economic decline will become more and more difficult, especially if the fighting in Ukraine drags on. But even if they miraculously stop today, it will take a long time to normalize economic relations between Russia and the European Union.
At the beginning of this year (before the start of the military operation in Ukraine, that is, until February 24), an organization that unites German industrial companies, BDI (Bundesverband der Deutschen Industrie), predicted a three and a half percent growth in German GDP. Today, the GDP forecast is down to 1.5 percent this year. The organization's report also states that if Russian gas supplies are cut off, then a recession in Germany will not be avoided.
Of course, in Germany they are afraid of this. Yes, today Germany is the largest economy in Europe, which is often compared to a locomotive, but this was not always the case. In the late 90s and at the beginning of the new century, Germany was often called the "European sick". The fact is that from 1998 to 2005, German GDP grew by an average of only 1.2% per year, and in 2003 there was even a recession.
Then there were big changes. Germany has gone from a "sick Europe" to an "economic superstar" in less than ten years. Germany was able to achieve this thanks to several factors, significantly strengthening its competitiveness. However, the current situation may cross out all German plans for the future.
Let me remind you that the previous German administration of Chancellor Angela Merkel worked to provide the country with access to energy resources in the long term, and therefore the construction of the Nord Stream 2 gas pipeline began. But, as we know, this project has been stopped, probably forever.
Russian gas continues to flow through Ukraine, but in smaller volumes, as well as through the Nord Stream 1 gas pipeline under the Baltic Sea. This route, which is extremely important for Germany, has recently been operating at only 40% capacity. Supplies have been slashed as western countries drag out repairs, Moscow said. But Europe refutes these explanations, arguing that these are politically motivated actions, and that in fact Moscow is thus preparing the ground for further reductions in supplies, that is, to increase pressure on Europe.
Russia, in turn, according to the non-profit organization CREA (Center for Research on Energy and Clean Air) headquartered in Helsinki, in the first hundred days of fighting in Ukraine, earned about a hundred billion dollars only on the export of oil and gas.
The largest buyer of Russian energy resources is China, to which Russia has sold almost 13 billion US dollars worth of energy resources during this period. In second place is Germany, which received $12.6 billion worth of oil and gas from Russia over the same period. France is the largest importer of Russian LNG, and Germany is the largest importer of gas through pipelines, while Japan is the largest importer of Russian coal.
The reduction in Russian supplies has led to a certain problem: stocks for the winter have been threatened. The matter is that in the European Union the all-union rule operates: gas storages should be filled for 80% by October and for 90% by November. It is believed that these figures are necessary to "overwinter", in case there will be serious supply disruptions. Now the storage facilities are 55% full, but if supplies from Russia continue to decline, it is unlikely that the required 80% will be reached by October.
But this is not the only problem. Growing gas prices are also unfavorable. Filling storage facilities and buying gas for consumption are becoming more and more expensive. Therefore, the Italian authorities announced that they intend to directly assist companies in the purchase of gas.
Italy has already declared the first phase of emergency preparations, and so have Austria, Denmark, Germany and the Netherlands.
It is not known whether Germany will be able to survive the coming winter without problems at the current level of supplies, according to the German state gas regulator Bundesnetzagentur. "In the current state of affairs … we have problems," – said the head of the agency Klaus Müller.
Markus Krebber, CEO of Germany's largest electricity generating company RWE, said: "How will we redistribute gas if we are completely cut off? Right now we don't have a plan at the EU level, as each country makes its own emergency plans."
High gas prices are driving LNG supplies, but Europe lacks the infrastructure to buy enough LNG to meet its needs. Even before the start of the fighting in Ukraine, the LNG market was already "stretched" to the limit. In addition, there are additional problems on the other side of the Atlantic. A major US LNG terminal in Freeport, Texas, was shut down after an explosion occurred there. It is reported that this LNG terminal will not be able to restore operation in the near future, and the resumption of its operation should be expected only by the end of 2022.
In total, there are six large LNG terminals operating in the US. The capacity of the largest terminal in Sabine Pass is about 55 million tons per year. Freeport is in second place with almost 28 million tons per year.
All this creates additional problems. Europe today needs more and more gas from other suppliers capable of delivering their gas through gas pipelines. First of all, we are talking about Norway and Azerbaijan. However, these two countries have already peaked in production and exports.
For Russia, this is all a matter of simple calculation. With rising oil and gas prices, Russians can afford to increase pressure on Europe by cutting supplies.
Summer has just begun, and anxiety is already in the air, and this excitement has good reason in the form of concrete numbers. Who's to say that another week from now Russia won't cut further supplies to major European economies just to see how they react? From Russia's point of view, this fits into the general outline of the confrontation. If the Russians do not increase pressure on Europe, then Europe will continue to send more and more modern and numerous weapons to Ukraine. The Kremlin hopes that Europe will simply "lose focus" under pressure. Of course, no turning will happen. Europe will not stop helping Kyiv, but Russia does not achieve this. She wants those under her pressure to "suffer" a little, and this will be enough for Russia to achieve its military goals.
Considering all this, we can say that the war of attrition extends beyond the borders of Ukraine and is already being waged throughout Europe, fortunately not by military means. Bye. We can expect that Russian pressure in the form of cuts in key energy supplies will increase, and it will become increasingly difficult for Europe to justify deprivation and economic suffering to its citizens, as Russia, albeit slowly, again gets what it wants in Ukraine by seizing the Donbass. Soon Europe will face the question: what is the point of her sinking into an economic hole? And this is the moment Russia is waiting for.