World
How cosmetologists disfigure Russian women because of sanctions
As the cosmetologist notes, those drugs that are now on the Russian market do not have any certification.
Breast augmentation surgery this year in Russia has risen in price at least twice. If before the full-scale invasion of the Russian Federation into Ukraine it cost 5-7 thousand dollars, today it is an average of 15 thousand.
As they say in the plot of the FreeDom project, prices have jumped due to a shortage of implants. Plastic surgeons talk about this too. It is noted that manufacturers of high-quality implants stopped supplying their goods to Russia in response to Putin's full-scale invasion of Ukraine.
And if any implants do get into the Russian Federation, they are imported unofficially. And this is a big risk for patients.
"All these implants are not covered by worldwide guarantees. Patients will not be able to prove that they have undergone surgery with these implants," says plastic surgeon Andrei Yakobchuk.
It is risky in the Russian Federation today to increase lips or change the shape of the face, because foreign manufacturers of fillers for contouring also refused to work with Russian cosmetologists.
As cosmetologist Olga Snitsar notes, those drugs that are now on the Russian market do not have any certification, that is, they are fake. For example, a Russian blogger published a photo of a girl who was injected with low-quality Asian filler. The result, as they say, is obvious.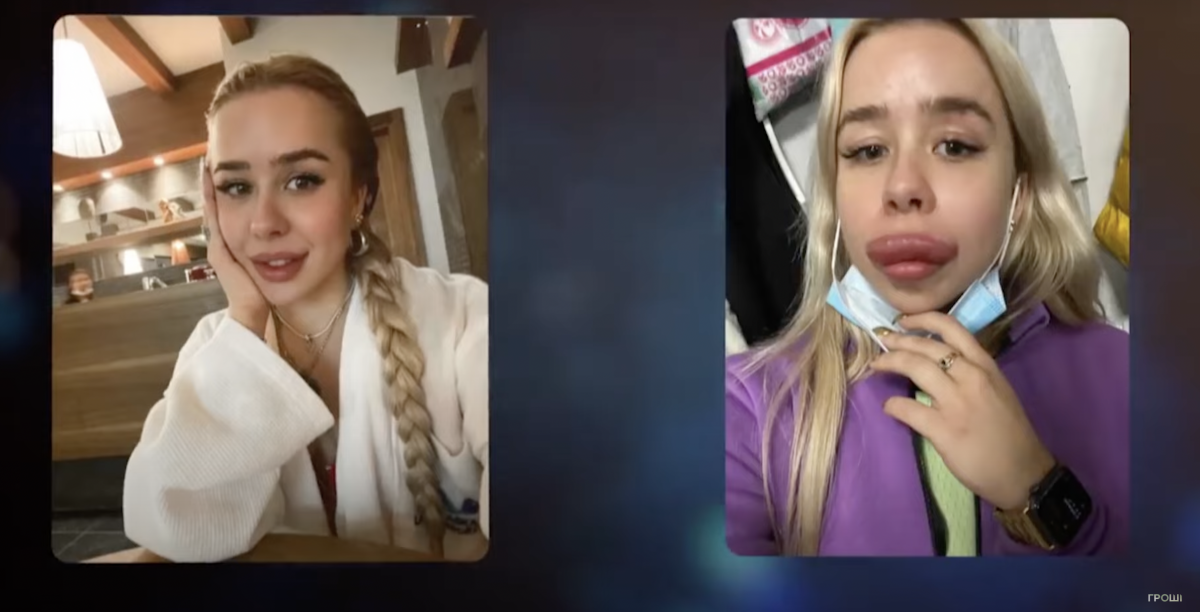 Problems in the Russian Federation are not only with fillers, but also with the devices on which cosmetologists work. Some companies have stopped supplying modern equipment to Russia, as well as servicing previously delivered equipment.
And although in Russia they declare import substitution, it is simply unrealistic to produce high-quality implants and equipment on their own.
"So, Russian girls, probably, Putin then turned to you specifically:" Like it, don't like it – be patient, my beauty, "the journalists summed up.
Formerly Russian beauty clinics faced with a deficiency of Botox after the American biopharmaceutical company AbbVie announced the cessation of supplies to the Russian Federation of products used in aesthetic medicine.
You may also be interested in the news: