World
Georgia wants to become a member of NATO
But first it is necessary to solve "territorial problems".
Prime Minister of Georgia Irakli Garibashvili announced the country's intention to join the North Atlantic Alliance after the solution of territorial problems.
According to "Georgia Online"the head of the government of Georgia stated this during his speech at the economic forum in Qatar.
"Our motivation is to become a member of NATO. It depends on our strategic readiness and patience. We understand that NATO membership depends not only on our desire to join NATO, in order to grant membership to Georgia, a consensus must be reached among all member states of the Alliance. We not naive, we understand that Georgia has territorial problems that we must first solve, and then join NATO. This is the opinion of our European and NATO friends," he said.
Read also: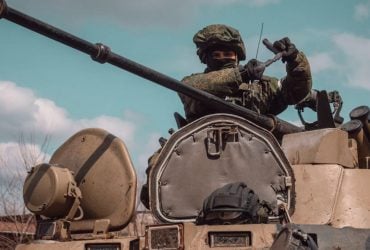 Georgia's policy, according to Garibashvili, is to restore territorial integrity and sovereignty through peaceful negotiations.
"We have not contacted [Москвой] since they came to power. We have not had any political consultations since 2012, there are only trade and economic relations," he said.
Recall that two regions of Georgia – Abkhazia and South Ossetia – are under Russian occupation.
Georgia's accession to the EU: what you need to know
As UNIAN previously reported, on February 28, President Volodymyr Zelensky signed an application for Ukraine's membership in the European Union. After that, similar applications were submitted by Georgia and Moldova.
June 8 The European Parliament supported the resolution with the recommendation of the EU to grant Ukraine the status of a candidate for EU membership.
On 17 June it became known that the European Commission recommended to the European Council grant candidate status to Moldova and Ukraine, but Georgia still has to fulfill a number of requirements.
Georgian Prime Minister Irakli Garibashvili stated that if someone is entitled to EU membership, then Georgiaand then Ukraine and Moldova.
June 21, thousands of residents of Tbilisi went to a rally in support of the European integration of Georgia.
You may also be interested in the news: