News
Gas reserves in Ukraine – Vitrenko and Shmyhal began to conflict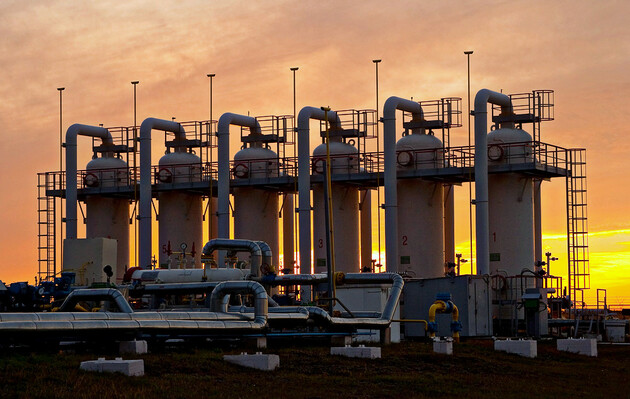 Prime Minister Denys Shmyhal and Naftogaz head Yuriy Vitrenko had a conflict last week over the volume of gas pumped into underground storage facilities. This was confirmed by several sources who witnessed the public skirmish between the prime minister and the head of the NAC at the meeting. RBC writes about it.
It is noted that according to Vitrenko's estimates, 19 billion cubic meters of gas is too much. For the winter, even with a margin, 15 billion rubles will be enough.
"If the government wants to ensure the level of 19 billion cubic meters of gas, then, especially given the schedule for when this needs to be done, it is already the government's task to provide the necessary funding for the purchase of such a volume of imported gas," – declared Vitrenko during a conversation with reporters.
Stocks in vaults
Now NJSC "Naftogaz of Ukraine" practically does not import the resource due to the high price and lack of funds for the purchase. But by October, according to the decision of the government, it is necessary to accumulate 19 billion cubic meters in storage facilities – this figure takes into account the maximum risks in the process of preparing and passing the heating season.
This plan includes 10 billion cubic meters already available in UGS (at the beginning of June), plus 4 billion cubic meters of own production from June to September and 5 billion cubic meters that have yet to be imported. Given the rounding of figures, imports could be closer to 6 billion cubic meters. The NAC does not agree with such a volume, believing that it is too high. Earlier, the company spoke about the possibility of purchasing up to 3 billion cubic meters of imported gas.
Read also: In Europe, they found a worthy replacement for Russia among gas suppliers
It was reported that Naftogaz became a gas supplier for 8.8 million households. Since the gas distribution companies of other owners, in particular Dmitry Firtash, could not fulfill the conditions of the NAC for the purchase of cheap gas for the population. At the same time, customers can receive a discount from Naftogaz.