News
Gas crisis – Germany may nationalize part of Nord Stream 2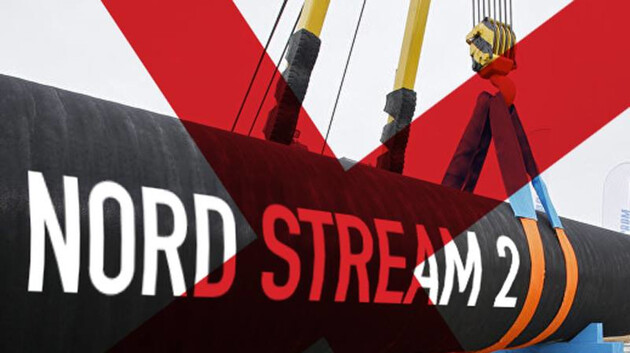 The German Federal Ministry of Economics is considering a plan to expropriate underwater Nord Stream 2 gas pipelinewhose licensing process was halted after Russia's invasion of Ukraine, the publication reports. SPIEGEL citing own sources.
The government is exploring the possibility of expropriating part of the pipeline system located in Germany and separating it from the rest of the pipeline. Pipes leading from land to sea are planned to be connected to a floating mobile terminal for liquefied natural gas (LNG).
It is planned to resort to such a step in Germany because of the potential aggravation of the gas crisis provoked by Russian President Vladimir Putin.
If until now the possibility of Russia shutting off the gas valve and plunging the German economy into recession seemed only a nightmare scenario, fears are beginning to become a reality: today, only 40% of the usual amount of gas is supplied by the Nord Stream 1 gas pipeline, the newspaper writes.
Vice Chancellor Robert Habeck has already announced what he calls the second level of a "gas alarm" out of three possible.
Germany has already adopted a number of laws giving the federal government the power to intervene promptly in the gas market. Several more laws are pending adoption. The use of gas-fired power plants will be reduced, coal-fired power plants are planned to start again from the reserve. The industry should be able to use the gas already ordered at the auction for injection into storage facilities that are 59% full.
Therefore, the federal government is considering non-traditional ways to purchase alternative sources of natural gas from Russia from the US or the Middle East.
However, the purchase of liquefied gas, for which 15 billion euros have already been allocated, entails a problem with getting it into distribution networks. The two planned LNG terminals at Wilhelmshaven and Brunsbüttel will not be completed anytime soon, and officials estimate they will not be enough. More terminals are needed for normal gas supply, so that eastern and especially southern Germany, including Bavaria, especially dependent on Russian gas, can be supplied with fuel. That is why the government has developed a plan to expropriate part of the Nord Stream 2 gas pipeline, because it has a complete distribution network with compressors and lines that can transport gas directly to southern Germany.
Read also: In Europe, they found a worthy replacement for Russia among gas suppliers
As previously reported, Russia's Gazprom, the largest gas supplier to Europe, shortened deliveries to Germany by about 60%.
Experts suggestthat in July Gazprom will most likely announce "technical problems" with Nord Stream 1, a section located in Russian territorial waters, after which it will announce that the only way to save Europe from the cold sea is to launch the Northern flow-2″.
Already in Germany started nationwide energy saving campaign, save 77% of Germans.