World
Gaidai spoke about the tactics of the Armed Forces of Ukraine in the Donbass – UNIAN
Now the task of the military is not only to withstand, but also to deplete the enemy.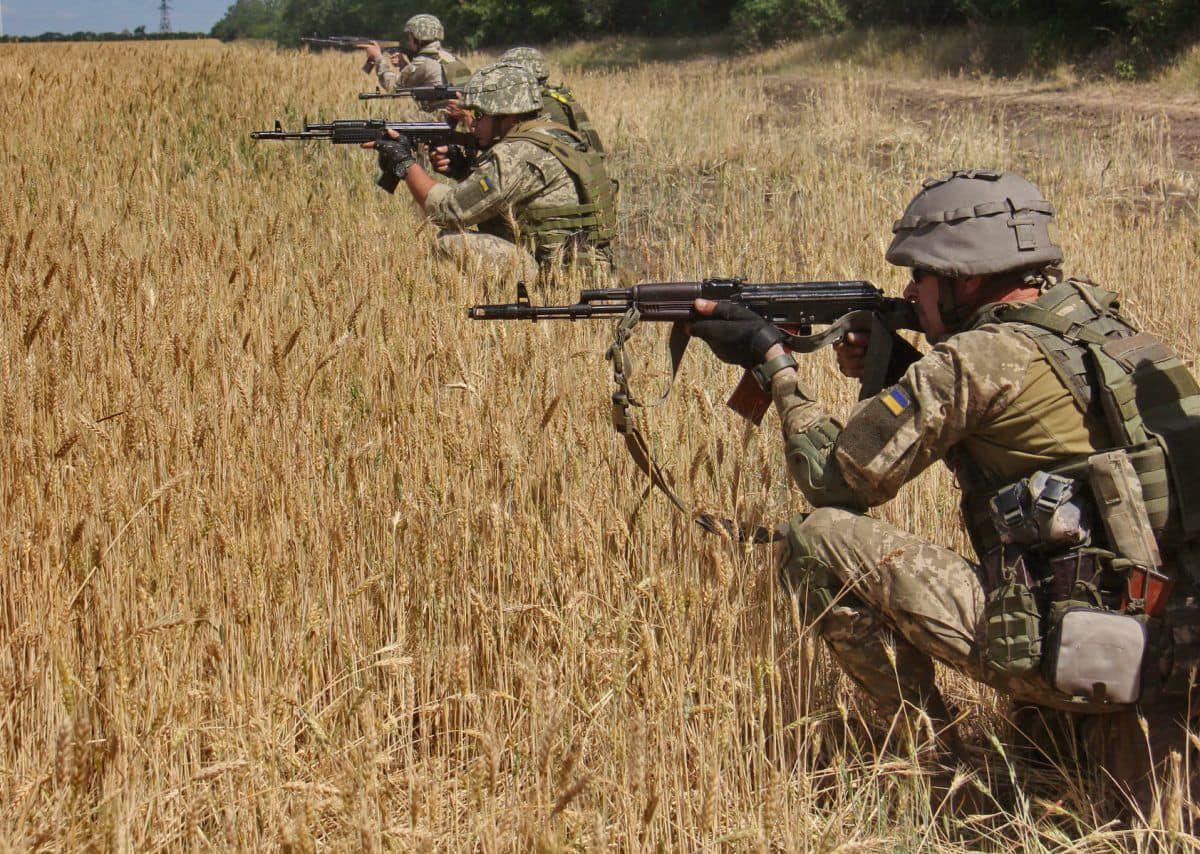 Ukrainian military in Donbass trying to hold back the Russian army for as long as possible.
This was stated by the head of the Lugansk regional military-civilian administration Sergei Gaidai in an interview Forbes.
"Now there is an artillery war going on. The Ukrainian military is fighting professionally, but when the Russians have many times more artillery and shells, there's no way. It's like going out with a saber against a tank. Because of this, they destroy everything from a distance. and we are waiting for us to have a sufficient number of heavy weapons. If, for example, we are given 10 American M777 guns, we will thank you, but this will not be enough to stop the Russian invasion," he said.
Now the task of the military is not only to withstand, but also to deplete the enemy.
"The military alphabet says that in the event of an attack, the loss of those who are defending and those who are advancing is 1: 4. We exhaust the Russian army to the maximum. There is a war, everything is possible in a war. But we are preparing for any development of events, even to the worst-case scenario. We will see if there is a threat of encirclement by a huge number of troops or if the Russians organize a double encirclement, one circle after another. The military command sees the whole situation that is happening in the Donetsk, Luhansk, Kharkiv regions, and makes global decisions. We are holding on now," he added.
Gaidai noted – this is a war against a powerful enemy, which at times prevails in the number of personnel, equipment, ammunition.
"We most of all need to save the lives of Ukrainian fighters. But if we retreat everywhere, we will soon be fighting in the Carpathians. Unfortunately, there is no war without the dead, and we have a lot of them … Military depots from almost all of the Soviet Union are stored in Russia. This weapons are outdated, they do not always hit the target, but they are simply "heaped". Let's be honest, the Russians, of course, are the descendants of the Soviet Union, which used a common tactic during the war – to throw "meat" at the enemy. But there are officers there who competently are fighting, there are special forces who fight professionally. You can't underestimate the enemy," he summed up.
Earlier it became known that the Ukrainian the military will have to leave Severodonetsk. The infrastructure of the city is completely destroyed, 90% of the houses are damaged or destroyed.
The fighting for Severodonetsk probably weakened the overall capabilities of the Russian troops, preventing them from concentrating on more advantageous lines of advance.
You may also be interested in the news: