World
"Forcing people to speak Ukrainian is not Christian" — UNIAN
Anna Alkhim has already tried switching to Ukrainian.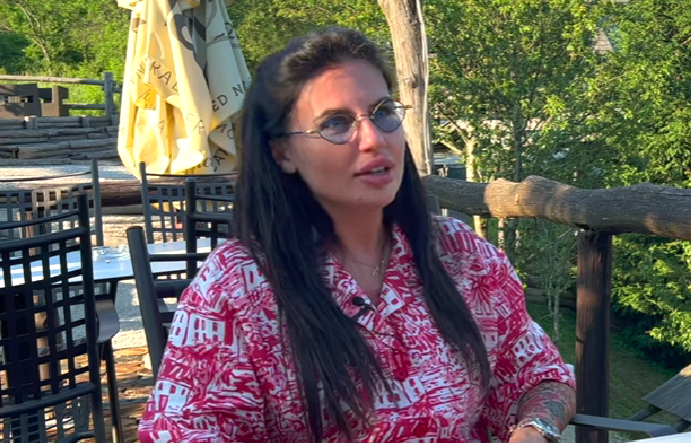 Ukrainian blogger Anna Alkhim gave a frank interview to Ramina Eskhaikzai as part of the Rumors Walk program, in which she spoke about her attitude to the Ukrainian language.
According to Alkhim, we live in a free country, so no one has the right to force someone to speak the state language. At the same time, she noted that she tried to switch to the Ukrainian language, as she considers it very beautiful.
But she gave an interview in Russian and noted that at the beginning of the full-scale war she lived in Uzhgorod, where she met exclusively Russian-speaking people.
"I like the Ukrainian language. It is very beautiful, sweet, gentle. But I can't switch yet. Firstly, I speak very quickly. Secondly, I don't think that switching to the Ukrainian language will be some kind of indicator "You can speak Ukrainian, but be the last bastard and not a patriot at all. This is Nazism", – Alhim said.
She added that forcing people to speak Ukrainian is not Christian.
"It's not from God, it's not Christian to force people to speak Ukrainian. It's not that I'm against it. I'm for it! I'm ready to speak, but forcibly – why? This is nonsense," the blogger added.
Recall that blogger Anna Alkhim has been supported Russian President Vladimir Putin.
But after the first shelling of the Dnieper by Russian invaders, the girl quickly changed tactics. Now, instead of supporting the aggressor Putin, she is asking him and the Russian army to end the war.
You may also be interested in the news: