News
Food crisis – Borrell wants to explain to African countries that the Russian Federation, not European sanctions, caused the crisis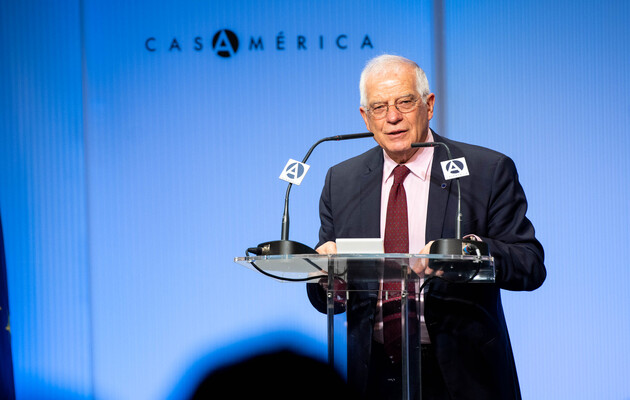 EU High Representative for Foreign Affairs and Security Policy Josep Borrell is going to send letters to his colleagues in Africa explaining the mechanism of the EU sanctions against Russia in order to convey that it is the Russian Federation, and not restrictive measures, that is to blame for the food crisis. He stated this at a press conference after the summit of the EU Council for External Affairs, writes Interfax-Ukraine.
"Russia is blocking Ukrainian exports. Russia, not us. Russia is destroying ports and food storage facilities, destroying transport infrastructure. Russia, not us. And this has already caused a global food crisis … This is a deliberate attempt to use food as a weapon in war. This is a deliberate an attempt to create hunger in the world in order to put pressure on the world, Ukraine, the EU," Borrell said.
He added that in these circumstances, the propaganda of the Russian Federation works according to "a typical game scheme."
"They create a problem and blame others for it. And they blame the EU sanctions, although they are responsible for the food crisis. These are not our sanctions, these are Russia's actions," the head of European diplomacy emphasized once again.
Borrell said that some leaders of the states of the African continent expressed their concern because of the "consequences of the sanctions." That is why he intends to clarify in the letters how they work.
Read also: The UN told what Russia demanded to unblock Ukrainian ports
"I have informed my fellow ministers that I will be sending a letter to all African foreign ministers explaining how our sanctions have been designed, how they work, what effects and who they have, what is allowed and what is not. I will explain that we we are doing in response to the crisis," the diplomat said.
Earlier, EU High Representative for Foreign Policy Josep Borrell said: blocking the export of millions of tons of Ukrainian grain by the Russian Federation is a war crime.
Ukraine provides 10% of world wheat exports, has good positions in barley, but out of more than 30 net importers of wheat, dependent on two countries – Ukraine and the Russian Federation, not one protested against the war, but quietly left for other countries to negotiate. This is stated in the material on ZN.UA Larisa Gukand Sergei Sledz — "In the race for a prize-winning place in providing the world with food, will Ukraine forget to feed its citizens…".