News
Following the example of Kim: in another city they offer solid money for enemy spies
If the traitor is detained after providing relevant information about him, Vilkul promises to pay 50,000 hryvnias.
Head of military administration Krivoy Rog Alexander Vilkul promises a monetary reward for providing information about spies and traitors who work for the Russian Federation, collect and transmit information about the Armed Forces of Ukraine.
The head of the military administration of Krivoy Rog, Alexander Vilkul, announced this on a social network. Facebook.
Vilkul noted that some citizens are vilely working for the Russian occupiers. "They receive blood money, and for this they surrender the deployment and movement of units of the Armed Forces of Ukraine. They report on the deployment of warehouses, adjust the fire of the occupiers. These people also walk and live next to us. Although no, they are not people. They are worse than enemies, they are traitors ", Vilkul said.
At the same time, he said that the Ukrainian special services are actively working to search for these criminals and find them.
Read also: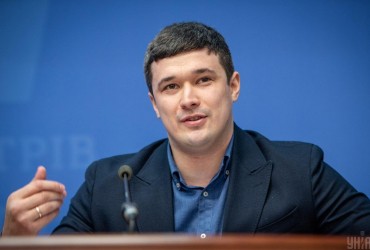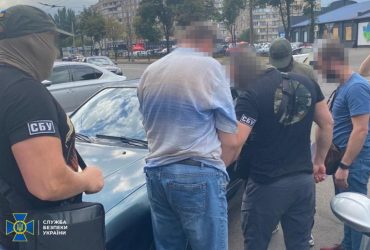 "However, this work will be most effective if we unite all together for this. We are creating a special telephone hotline and an email address to which you can report collaborators and traitors," Vilkul said.
In particular, information about such people can be provided by phone number: 067-563-02-63 in any of the messengers – Viber, WhatsApp, Telegram, Signal or send an email to: krviddil.ssu@gmail.com
"Please provide the last name, first name and patronymic of the person who is interested in the places of deployment, movement, composition and affiliation of the units of the Armed Forces of Ukraine, other components of the security and defense forces, about those who hand over the location of the Ukrainian military to the occupiers or who correct the fire on our territory. If possibly, indicate the phone number, residential address and other information that can help identify such persons. In addition, you must provide a detailed description of the event or facts. If available, add photos and videos indicating that the person is helping the enemy," Vilkul said.
He also promises to pay a monetary reward if, after providing information about spies, such persons are detained.
"I guarantee that if a real spy is detained based on your information, I will personally pay the person who was able to provide information 50 thousand hryvnias. video recording) – 10 thousand hryvnias. Such people, in fact, are also enemy agents of influence," Vilkul said.
As UNIAN reported, recently the chairman of the Nikolaev regional military administration, Vitaly Kim promised to pay $100 those who will provide information about collaborators in Nikolaev. He also said that in order to identify them, the city is planning close for a few days.