News
Fighters for Ukraine – US wants to start training pilots from Ukraine on F-15 and F-16 attack aircraft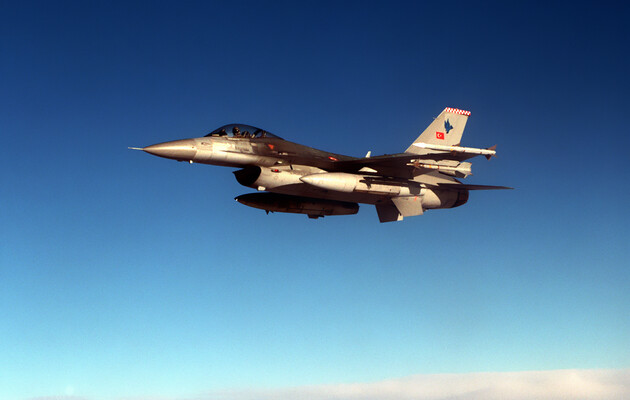 Republican Congressman Adam Kinzinger and Democratic Congresswoman Chrissy Holahan introduced a bill to train Ukrainian pilots and crews on American fighter jets. The document will allow America to begin training Ukrainian pilots and crew members on F-15s, F-16s and other airborne platforms while President Joe Biden's administration continues to consider sending such equipment.
Members of the House of Representatives agree that regardless of whether the United States and its allies deploy such equipment, this bill the program will strengthen the Ukrainian military and ensure their long-term stability and security.
Representatives hope there is no need for further escalation, but both agree that it is critical for the Ukrainian military to be trained and familiar with these aerial platforms if Russia continues its malign campaign against Ukraine's sovereignty.
Both congressmen served in the US Air Force and understand the importance of establishing superiority in air combat. The United States can help Ukraine turn the tide in the airspace by giving Ukrainian forces a decisive advantage in the war, they say.
"We have been watching for months as the Ukrainian people and the world community fight back against unprovoked, unjust attacks by Russia. Ukrainian President Zelenskiy has risen to the occasion, calling on his fellow citizens to join the fight and showing the world what true leadership and democratic unity looks like. The United States stands in solidarity with the Ukrainian people who continue to defend their sovereignty. I hope we continue to help them put an end to Russia's ruthless war."a spokesman for Kinzinger said.
"The Ukrainian military needs our immediate help, especially air assets. Therefore, today, together with my Air Force veteran colleague Representative Holahan, I am presenting a bill to allocate funds for training and military assistance to Ukrainian military pilots. It is very important that we support Ukraine in its further struggle for democracy and ensure that it is prepared for any potential Russian escalation.", he added.
Read also: NATO allies have agreed not to give Ukraine attack aircraft and tanks. Zelensky knows about it – Macron
"The resilient people of Ukraine are defending themselves against Putin's war better than most of the world ever thought possible, which is why we must continue to provide support at this critical time."said Holahan's rep.
"As this conflict continues, we need to review our long-term strategic planning to help our Ukrainian allies – this includes pilot training for additional aircraft that may become available to them. It's simple: if our military decides to transfer planes, we need their pilots to be ready to use them immediately. Our bipartisan efforts will provide such training. The United States continues to strongly support Ukraine's struggle for sovereignty, as evidenced by the additional $1 billion in security assistance authorized this week. As an Air Force veteran, I am especially grateful for working with Representative Kinzinger on this important step forward in the fight for democracy around the world." she added.
The F-15 and F16 are fourth-generation American fighters.