News
Eurovision 2023 – European Broadcasting Union confirmed the decision not to hold the contest in Ukraine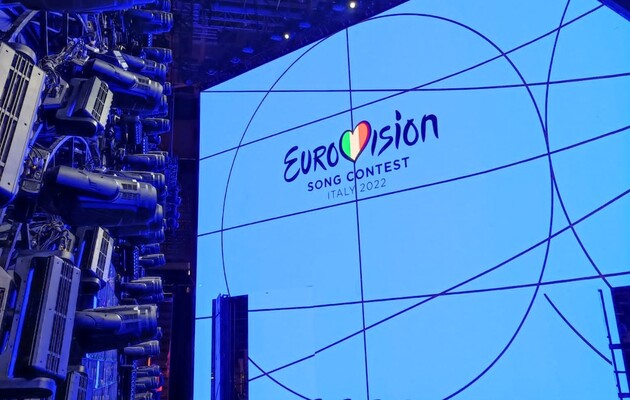 The European Broadcasting Union (EBU), which is the organizer of the Eurovision Song Contest, has confirmed its decision do not hold it in Ukraine next year. This decision is connected with a full-scale Russian invasion of our country, according to organization website.
Read also: Russia deprived Ukraine of Eurovision, but also robbed itself
"The EBU fully understands the disappointment caused by the announcement that the Eurovision Song Contest 2023 will not be able to take place in Ukraine, the country that won this year. The decision was dictated by the obligation of the EBU to ensure that conditions are met to guarantee the safety of all those who work and take part in the competition, preparations for which must begin immediately," the statement said.
The EBU noted that usually 10,000 people work on the organization of Eurovision, and 30,000 spectators attend the semi-finals and finals of the competition.
The organizers note that they received a security assessment from the Ukrainian side, which included an assessment of the risks of air strikes, missile strikes and drone attacks. In addition, invited third-party security experts noted that the measures proposed to mitigate security threats are insufficient to host an international event.
"In addition to security considerations, the ongoing conflict in Ukraine may make delegations of participants reluctant to travel to the country. We have also taken into account comments by NATO Secretary General Jens Stoltenberg that the war in Ukraine "could drag on for years," the statement said.
The EBU also noted that they considered the possibility of holding the contest in cities close to neighboring countries, but considered that the characteristics of the proposed places and the lack of the necessary infrastructure would not allow Eurovision to be held in them. In addition, it was taken into account that no major concert tours of foreign performers were planned for 2023 in Ukraine.
Recall, on Eurovision 2022 was won by the Kalush Orchesta group, which at the end of its speech called for helping Ukraine and saving Azovstal. The group received 631 points, while 439 points were given by the audience.
On June 17, the EBU announced that Ukraine would not be able to host Eurovision 2023. Criticizing this decision the Minister of Culture and Information Policy of our country Alexander Tkachenko spoke, who demanded its revision. The fact that the competition should be held in Ukraine was also stated by British Prime Minister Boris Johnson. The country finished second at Eurovision 2022 and is being considered as a possible host nation for the next year's contest.