News
Europe is tired of Ukrainian refugees. But the crisis is just beginning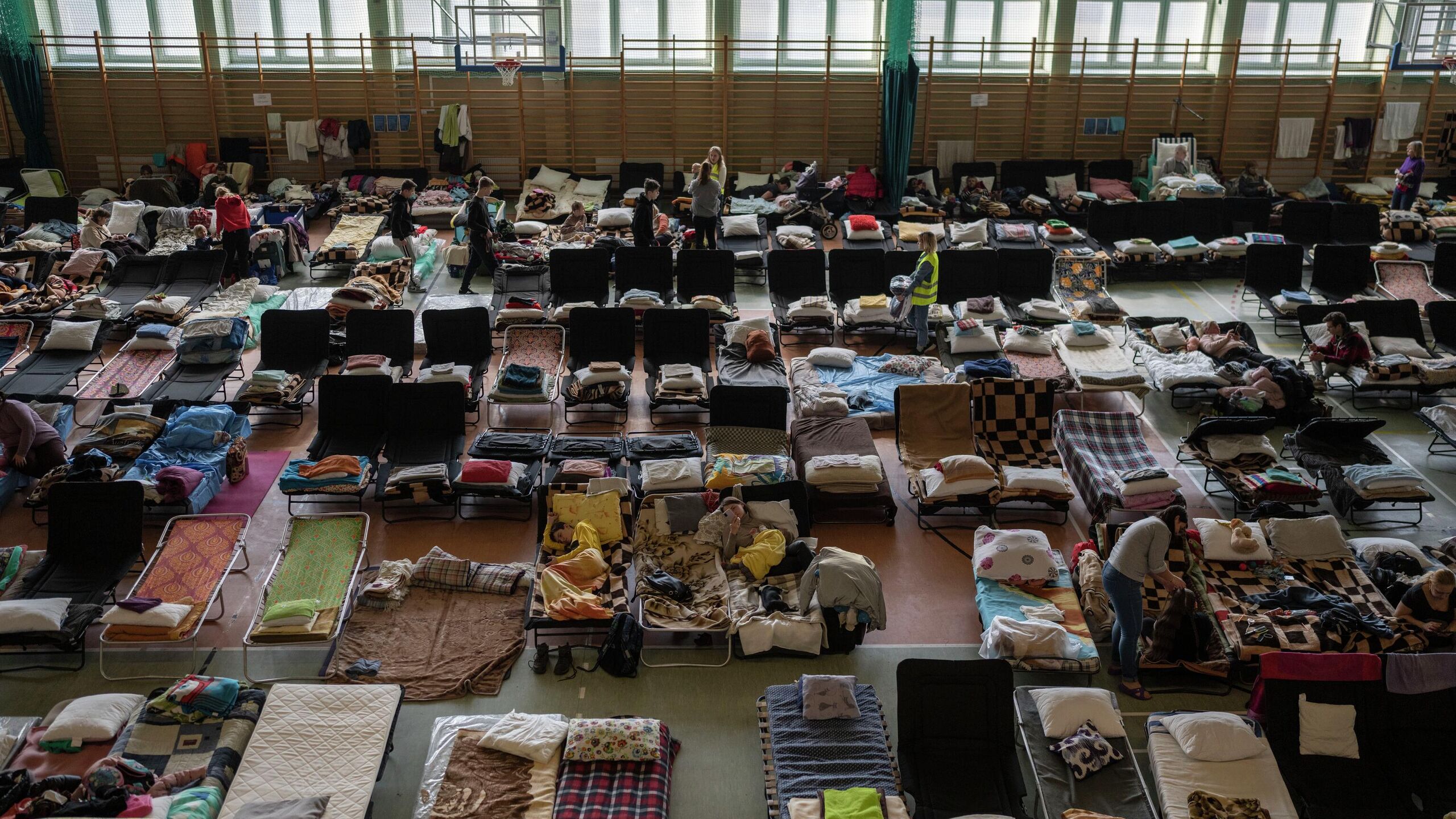 Almost four months have passed since the beginning of the Russian military operation, and more than 7.5 million citizens have already fled Ukraine, and millions more have been forced to move inside the country.
The real figures have left the UN's original estimates far behind. The organization predicted that four million Ukrainians would become refugees as a result of the conflict. Her warnings that the biggest migrant crisis of the 21st century is coming are backed by facts.
Neighboring countries and the rest of Europe have taken unprecedented steps to respond to mass displacement. For nearly four months now, agencies and voluntary organizations helping migrants have said they are changing their approach to the crisis and expect it to drag on for months, if not years.
Chris Melzer, a spokesman for the UN High Commissioner for Refugees, said the millions of Europeans who coordinated to help fleeing Ukrainians may no longer "make the headlines" but their help is "extremely important" to the solution. Problems. And while there are already signs of fatigue in the volunteer sector, Meltzer notes that "there are far fewer than we expected."
International Rescue Committee spokesman Jason Phillips is stationed in Warsaw and this is what he says: "Now it's kind of a transitional phase. The main question is how we can support people in the medium and long term."
"It was extremely rewarding to see the self-imposed and spontaneous response that made the effort possible. But despite the strength of spirit, it is to be expected that much of this assistance will someday cease," Phillips said.
Across Europe, especially in the countries that have hosted the largest number of refugees, including Poland, Moldova, Romania and Slovakia, there is a search for safe, affordable and free housing for those who will not return home in the medium and long term.
Since the beginning of the military operation, 3.5 million refugees have arrived in Poland. The country took the brunt of the largest migration wave in Europe since the Second World War.
"Even at the end of April, about 56% of those who crossed the border with Poland were going to stay with friends or volunteers. But such offers may cease. We cannot hope that it will be possible to rent a holiday home on the coast of Gdansk for a week or a month still available," Phillips commented. "It's a difficult situation in cities like Warsaw, where even before the conflict and the migrant crisis, there was a severe housing shortage and rising rental prices." A similar situation is observed in other countries.
Germany, which has hosted about 725,000 Ukrainians – more than other countries that do not border Ukraine – is already experiencing a shortage of social housing. In large cities, there is less affordable housing. In some areas, a huge number of modular buildings are being prepared to accommodate refugees. Last summer in western Germany, thousands of people displaced by devastating floods were housed in such modules in record time. In Munich and other cities, they hope to increase the number of beds in large shelters.
Ulrike Lessig works with the Berlin-based NGO Be An Angel. Since the beginning of the conflict, she has delivered more than five thousand Ukrainians to Germany by bus. According to Ulrike, more and more refugees "want a room where you can close the door." So rescue shelters may not be a long-term solution, she concludes.
Tension, in particular, is felt in Moldova. The poorest European country hosted about 100,000 refugees, the highest per capita number in Europe. This is about 5% of the country's population, where inflation has reached 27%. In addition, due to the almost complete gas dependence on Russia and Belarus, the country is now experiencing a fuel crisis.
One of the many problems is the pressure on the education system. "The Moldovan education system simply cannot accommodate all children," says Jovana Arsenijevic, spokesperson for the International Rescue Committee's Balkan division. There will also be additional lessons if needed.
Refugees also study using an online system developed by Ukrainian teachers for classes during quarantine. "Parents tell us that they prefer their children to be taught this way, at least this year," says Arsenievich. The International Rescue Committee provides everything you need for this: from rooms to laptops and stable wi-fi.
Lessig also noted the need for refugees from Ukraine to stay longer and the desire to find work, even if they want to return home as soon as possible. In Germany, she brought Ukrainians together with volunteers to help them deal with the local bureaucracy.
Phillips has been in the emergency response field for 25 years and says the International Rescue Committee originally intended to be in the region for a short time only, but now plans to stay longer "to maintain a productive presence and support."
Over the past 100 days, the organization has settled in Warsaw and is now rapidly recruiting staff and expanding infrastructure. "It is important to remember the speed and scale of what is happening. Despite the fact that the number of visitors is decreasing, about 20 thousand people still arrive per day, which is 600 thousand per month in Poland alone. In any case, when so many people cross the border from because of the conflict, the situation is an emergency."
Based on the experience of the International Rescue Committee, "the relocation will be delayed," although "all of us, along with these people coming from Ukraine, hope that it will be temporary and they will be able to return," says Phillips.
Arsenievich notes: "Many people hope to return home, even if it's impossible to do it quickly. We already see how many people leave for Ukraine to work. For example, they go to Odessa. There is a lot of movement in both directions, but the flow to Ukraine is greater than the inflow to Moldova. As soon as the shelling starts, the situation can quickly change in the opposite direction."
Meltzer said there are strong signs that as the situation improves in parts of Ukraine, people are driving back home. According to UN estimates, 30,000 Ukrainians a day returned to their homeland in April.
"Right now, there is evidence that more people are returning than leaving, although it's hard to say for sure," says Meltzer. "Movement from west to east does not necessarily indicate a return. Someone may have gone for documents or returned after moved relatives to safety. At the same time, we think that people are serious about moving back to their homeland, and we expect them to do so as soon as the opportunity arises."
From conversations with refugees, it becomes clear that they have mixed feelings. Even those who have lost everything feel that they are lucky to get out, but at the same time they ask themselves: "Am I running away?"
"But we need to prepare for the fact that we are here for a long time."
Keith Connolly is the Guardian correspondent in Berlin