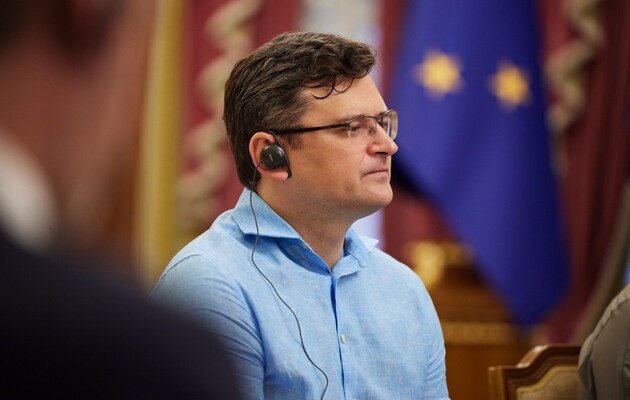 Foreign Minister Dmitry Kuleba warned that Russia is trying to impose a narrative on the world fatigue from the war unleashed against Ukraineso that the inferiority of our state is emphasized in the EU. However, yesterday Ukraine became a candidate for joining the European Union, and this is confirmation that there really is no fatigue, Kuleba assured. during the telethon.
The minister also noted that the EU showed yesterday that it is he, and not Russia or China, who sets the rules of the game on the European continent.
"Well, what a fatigue from Ukraine?! Yes, there is a solid holiday from Ukraine! Look, the head of the European Council tweets – congratulations, Ursula von der Leyen presented the conclusion in a yellow-and-blue suit. Forget this term altogether. I always said that there never was no fatigue from Ukraine. This is a Russian narrative imposed on us in order to emphasize our inferiority that someone somewhere is tired of us," Kuleba explained.
Read also: "We are already actively working on further steps": the Cabinet told what awaits Ukraine as a candidate for the EU
Recall that on June 23, the EU leaders, by their unanimous decision, provided Ukraine with candidate status for EU membership. The next steps to join the EU will be taken after our state fulfills all the conditions set.
The movement of history cannot be stopped: Ukraine is becoming part of the West. What awaits our country on the long road to the European Union? Read in the article Dmitry Shulga "When Ukraine can become a member of the EU and how not to miss the chance".