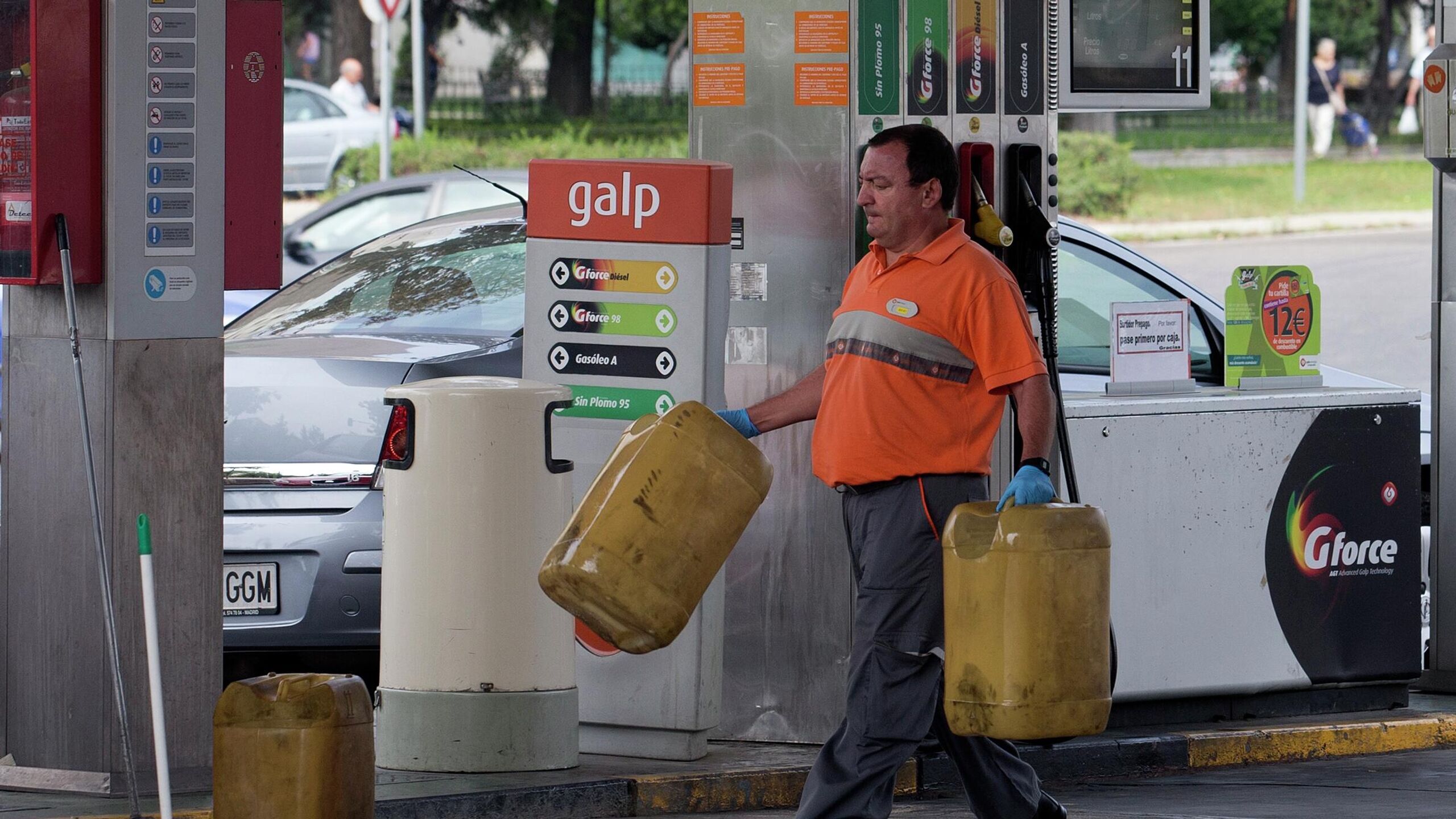 Europe, as a major energy importer, is more exposed to the negative impact of high prices than the United States
Against the backdrop of the conflict in Ukraine and the tightening of Western sanctions against Russia, the likelihood of a normalization of energy prices is decreasing, increasing the damage this conflict is doing to global economic growth. And Europe is particularly vulnerable.
After the first jump, which was driven by the recovery of the global economy after the COVID-19 pandemic, energy prices began to rise again after the start of the Russian special operation in Ukraine. The reason for the second jump was fears that oil and gas supplies from one of the largest exporters in the world could be stopped due to military actions, Western sanctions or Moscow's retaliatory measures.
With Russia failing to win a quick victory, economists now believe that energy prices are unlikely to fall significantly this year, but could rise slightly even in the absence of new sanctions, as the West tries to boycott Russian oil and gas, thus reducing global supplies. which he could use.
This means that inflation rates are likely to remain high for longer than experts thought at the very beginning of the Russian special operation. This will negatively affect the purchasing power of households, and production costs will remain high.
"We are well aware of the challenges that high energy prices bring with them," Shell CEO Ben van Beurden said last week. "This is a very significant increase in the cost of living. It is very painful for many."
Because many people find it difficult to reduce energy consumption, economists expect that higher prices for electricity, heating fuel and gasoline will lead households to spend less on other goods and services.
This is likely to hurt economic growth in all but the largest energy exporters. JPMorgan economists estimate that the 20% increase in gasoline prices in the United States that followed the start of a special operation in Ukraine could result in a decrease in spending on other goods and services by $9.6 billion a month.
Unlike America, Europe imports most of the energy it consumes. So when prices rise, most of the funds that households and businesses can spend go to suppliers in Russia, the Middle East and North Africa. As Europe seeks to reduce its dependence on Russian energy resources, some European countries are already turning to the United States, which is becoming an important source of liquefied natural gas for the eurozone.
As a result, there is even less money left inside the eurozone to spend on goods and services produced in its territory, especially now that sanctions prevent Russia from buying European goods. In the United States, rising energy prices tend to shift purchasing power in favor of energy-producing states and those who own shares in or work for energy-producing enterprises.
Household energy prices in the eurozone were almost 40% higher in April than a year earlier, more than any year in the 1970s, a decade that saw a number of significant increases.
While the United States economy may have contracted slightly in the first quarter, consumer spending has risen rapidly. More time is needed to collect detailed data for the eurozone, but both France and Spain – two of the four largest members of the currency area – have already reported lower household spending.
Swedish corporate lending bank SEB on Tuesday lowered its forecast for economic growth in the United States for this year from 3.5% to 2.6%, while cutting its forecast for the euro zone almost in half, from 4% to 2. one%.
Carrefour, one of the largest French supermarket chains operating worldwide, said it hopes suppliers will keep or delay price increases for as long as possible.
"We're doing everything we can to protect our customers' purchasing power," Carrefour chief financial officer Matthieu Malige said last week.
European consumers, like consumers in America, have managed to save up some cash during the pandemic. But given how fast prices have risen and how long wages have been stagnant in Europe, their purchasing power is rapidly falling.
Economists at the European Central Bank estimate that over the last three months of last year, the shift in purchasing power outside the eurozone due to rising energy prices was equivalent to 1.3% of gross domestic product. Since then, prices have risen, especially after the start of the Russian special operation in Ukraine.
"Because oil and gas are mainly imported into the eurozone, this can be described as a severe terms-of-trade shock that lowers aggregate real income in the eurozone," said Philip Lane, chief economist at the ECB, in a speech last week. .
The Bank of England is fighting the same problem by raising its key rate to curb inflation. In doing so, it actually delivers an additional blow to the economy, which is already slowing down due to rising energy prices.
Although on Thursday the British authorities announced the fourth consecutive increase in the key interest rate, they also warned that the country's economy will be on the verge of a recession next year. This bleak outlook is largely driven by energy prices, which rose 54% in April and are expected to rise 40% in October.
"I understand the hardship this will cause for many people in the UK, especially those with the lowest incomes," Bank of England Governor Andrew Bailey said.
The first signs of a slowdown in the economy have already begun to appear. Unlike the United States and other major economies, the UK publishes monthly GDP data. Sanjay Raja, an economist at Deutsche Bank, expects the latest data to be released on Thursday to show that the UK economy "remained flat" in March. According to him, within three months until June, a reduction is likely.
Over the past few months, rising costs of living have begun to weigh on sales of John Risby's soft drink company. According to him, as the purchasing power of the population decreases, consumers are switching to inexpensive non-alcoholic drinks and abandoning premium non-alcoholic beer and wine.
"I think we all need to hold on and hope we can avoid a recession," said Risby, director of the Alcohol-Free Shop in East England.
A complete shutdown of Russian oil and natural gas supplies before European countries have time to find new suppliers would deal an even greater blow to the region's production capacity.
"We can't say for sure what will happen if gas supplies do indeed cut off completely," Herbert Diess, chief executive of the German car giant Volkswagen, said this week. "We're trying to be as resilient as possible."
Not only European consumers are suffering from rising energy prices. Their employers, especially those in the energy-intensive sector, also suffer from the increase.
Order volumes from UK plastics maker CamdenBoss rose, but the jump in oil prices turned into a rise in the price of key raw materials. Meanwhile, workers are demanding higher wages to compensate for inflation, and large buyers are unwilling to pay higher prices for the company's products.
This combination of factors has a negative impact on income. Managing director Katy Davies says she's worried they have no other way to cut costs other than to start laying off workers, which she doesn't want to do.
"It's very hard," she said.
While a sharp slowdown in economic growth in Europe looks inevitable, some economists still believe that the continent can avoid recession. Europeans still have the savings accumulated during the pandemic that they can spend.
On another positive note, the pandemic will pose less of a threat to the upcoming summer holiday season this summer than it has in the past two years, possibly boosting recovery in southern Europe.
"While consumers are holding off on buying durables, they seem to want to go back to vacationing on the beaches once COVID-19-related lockdowns are lifted," said Holger Schmieding, an economist at Germany's Berenberg Bank.