News
Empathy fatigue for Ukraine has seen aid donations drop to pre-Russian invasion levels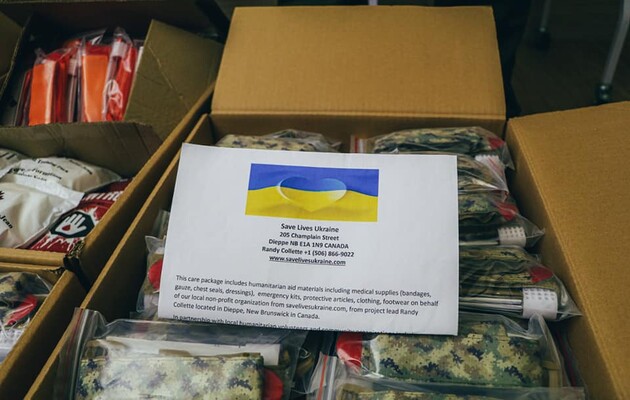 Maria Klimchak recalls what customers said when they bought miniature Ukrainian flags in the early days of the Russian invasion.
"Today we are all Ukrainians," she recalls their words.
Klimachak works as a curator at the Ukrainian Folk Museum in Chicago. And after February 24, when Russia launched a full-scale invasion, visitors to the museum greatly increased. However, as he writes Forbesafter more than four months of war, their number was again reduced by 40%.
Today, Ukrainian blue and yellow flags can be seen on the shelves of many stores. Klimchak fears that the support of the country in which she was born is evaporating.
"We need to help Ukraine immediately. 'Cause tomorrow will be too late' she says.
From a two-story museum building where a Ukrainian works, to a whole network of charitable organizations around the world, there has been a drop in financial support for Ukraine everywhere. If at the beginning of the war people in different countries showed enthusiasm, trying to help the Ukrainians, now their mood has slipped to an unsatisfactory level. And that's in just four months. Ukraine's supporters fear that Russia's unprovoked war is slowly slipping out of the world's attention. The people who supported Ukraine so stubbornly in the early days of the invasion are now distracted by a number of other events in a news-filled world.
"There is always something new happening that is even more shocking. And not only in Ukraine, but also in the USA. We have an internal news cycle that can engulf all attention, from the loss of access to safe abortion to school shootings. There's always something going on", said Avril Benoit, Executive Director of Médecins Sans Frontières.
Read also: Ex-Prime Minister of Finland warned that in the summer there will be fatigue from the war in Ukraine
Her organization has raised $13 million to help Ukraine. However, if in March the organization received donations from more than 70 thousand people, then in May there were only 21 thousand. Southern California Charity Direct Relief provides healthcare worldwide. In March, she collected 80,000 donations from businesses and individuals. Donations dropped 90% in April.
"Private donation levels bounce back", – said the press secretary of the organization Tony Moraine.
The International Red Cross also acknowledged that the inflow of funds for Ukraine has declined. Although the organization did not give exact numbers. But while humanitarian aid is dwindling, military support remains. The US this week announced another $1 billion in arms shipments to Ukraine, raising the total aid to $5 billion. In 2021, the Center of Disaster Philanthropy published a report stating that after an unexpected disaster, people's willingness to donate typically lasts from a month to six. And most of the money comes from them in the first eight weeks after the disaster.
University of East Anglia professor Martin Scott noted that it is not correct to evaluate support only by the amount of donated money. People, for example, host refugees or help them directly. And these are also manifestations of support that are difficult to quantify.
Borsch, dumplings and cabbage rolls can also be a tool to express support. At least, this is how Dmitry Kovalenko's clients demonstrate their commitment to Ukraine. He fled the Russian invasion of Donbas back in 2014. Today he runs a small Ukrainian restaurant "Stricha" in New York.
Read also: WP: At what stage is the war between Russia and Ukraine now and how will it end?
"For the first six weeks after the invasion began, we were overwhelmed with customers. There was so much support. We barely had enough groceries to fill orders.", – said Kovalenko.
In March, more than 400 customers were queuing in front of Stritch. Now the institution is visited by a maximum of 200 people, and then on weekends.
"This is fine. When something happens, people try to show their support. And then they go back to their normal lives", – said the Ukrainian.