News
Education during the war – YouTube launched an educational project for Ukrainian high school students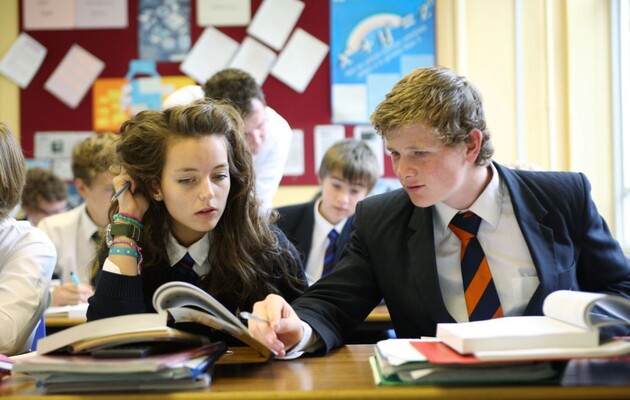 YouTube video hosting has launched an online platform with Ukrainian educational content for high school students. Thus, the service seeks to help children, whose educational process was disrupted due to a full-scale Russian invasion, according to YouTube blog.
The platform contains content that corresponds to the curriculum of the Ukrainian high school. It covers a wide range of subjects, including Ukrainian language and literature, physics, biology, chemistry, mathematics, and so on.
Read also: In Mariupol, occupiers forbid schoolchildren to speak Ukrainian even during breaks – mayor's adviser
How to access the Learning platform:
In the "Settings" of YouTube, select Ukraine as the country of location or select the Ukrainian language.
Go to youtube.com/learning or in the mobile application in the "What's new" tab, go to the "Training" category.
After that, you can start watching educational content in Ukrainian.
"Since the start of the terrible war in Ukraine, we at YouTube have been constantly working to combat misinformation, provide people with accurate information, and unite our community to support relief efforts.
Russia's invasion of Ukraine will have a long-term impact on education as millions of people are forced to flee their homes and many educational institutions in Ukraine have been damaged or destroyed.
In order for Ukrainian high school students to easily find content on the Internet that will help them in their studies, we have collected educational content in Ukrainian in one place on YouTube, in particular, science, mathematics, history, etc. We hope that this educational platform will help Ukrainian students to continue their studies," YouTube CEO Susan Wojcicki commented on the launch of the platform.
During the war, many Ukrainian schoolchildren ended up abroad. Both they and their parents had the opportunity to compare education in our country and there. Do local schools wear uniforms or give grades, but what about home and discipline? The co-chair of the NGO "Fathers of SOS" collected the impression of the parents. Read them in the article by Elena Bondarenko "How Ukrainian Children Study Abroad: Important Things to Know".