News
Earthquake in Afghanistan kills at least 950 people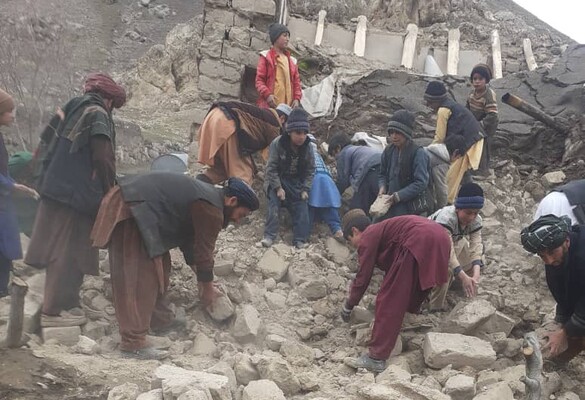 More than 900 people died, 600 were injured on the morning of June 22 in Afghanistan as a result of earthquakes of magnitude 6.1. According to APthe number of victims is 920, according to Reuters – 950.
The meteorological department of neighboring Pakistan said that the epicenter of the earthquake was in the Afghan province of Paktika, not far from the border and about 50 kilometers southwest of the city of Khost.
The European Seismological Agency (EMSC) said the tremors were felt over 500 kilometers in Afghanistan, Pakistan and India, where about 119 million people live.
Insane destruction is explained, in particular, by the fact that the houses in these provinces are not built with high quality.
"Rescue operations can be tricky as many international aid agencies left Afghanistan following the Taliban's takeover of the country last year and the chaotic withdrawal of the US military from the longest war in its history," the report said.
Read also: Russian losses for three places in Ukraine are the same as those of the Union for the entire war in Afghanistan – British intelligence
An earthquake in a remote part of Afghanistan has killed at least 280 people and injured hundreds.

journalist @alibomaye explains why underfunded aid agencies are struggling to respond ⤵️

🔗: https://t.co/lkecToKpFH pic.twitter.com/V1MQ1zUecZ

— Al Jazeera English (@AJEnglish) June 22, 2022
In 2015, an earthquake in northeast Afghanistan killed more than 200 people in Afghanistan and neighboring northern Pakistan. In 2002, a magnitude 6.1 earthquake killed about 1,000 people in northern Afghanistan. And in 1998, another earthquake of the same magnitude and subsequent aftershocks in the remote northeast of Afghanistan claimed the lives of at least 4,500 people.