News
Dynamo Kiev will play two matches in a day with Lyon
June 23, 2022, 20:09

print

Kievans will play with Lyon in mid-July.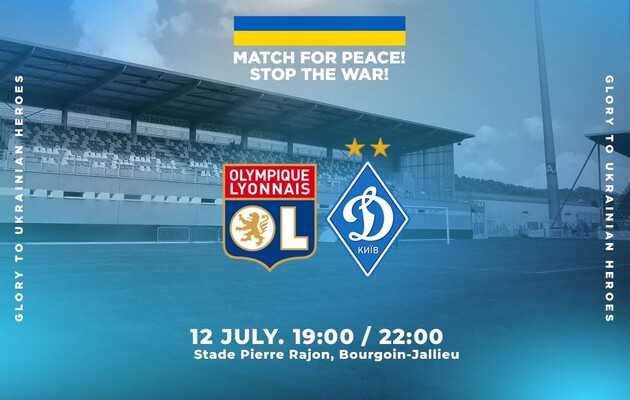 Dynamo will play Lyon in France

Kiev "Dynamo" will play friendly matches with the French "Lyon" on July 12, about which reported press service of the Ukrainian club.
Mircea Lucescu's team will play two matches with the French with different compositions. The first will start at 19:00 and the second at 22:00.
The fights will take place at the Stade Pierre Rajon in Bourgoin-Jallier.
Like previous Dynamo friendly matches, these games will be charitable. All money from ticket sales will be used to solve humanitarian problems related to Russia's war in Ukraine.
Recall that Dynamo Kyiv has already left for a training camp in Switzerland, where the team is preparing to start in the Champions League qualification. Dynamo will meet Turkish Fenerbahce on 20 and 27 July.
Read also: Dynamo start training in Kyiv led by Lucescu
Formerly Dynamo announced the venue for the Champions League home match against Fenerbahce.
Prepared by: Danil Sles
Stay up to date with the latest developments! Subscribe to our channel at Telegram
Noticed an error?
Please select it with the mouse and press Ctrl+Enter or Submit a bug