World
Dorofeeva confirmed her new romance and showed a touching photo – UNIAN
The performer is credited with a relationship with Mikhail Katsurin.
Nadia Dorofeeva, who in March 2022 announced that she and Vova Dantes were separating after six years of married life, seems to have been in love for a long time. In her profile, she published an ambiguous photo, which confirms that Nadia definitely has someone. In the picture, the performer is holding the hand of a man.
There is no information about the man with whom Nadia is in love.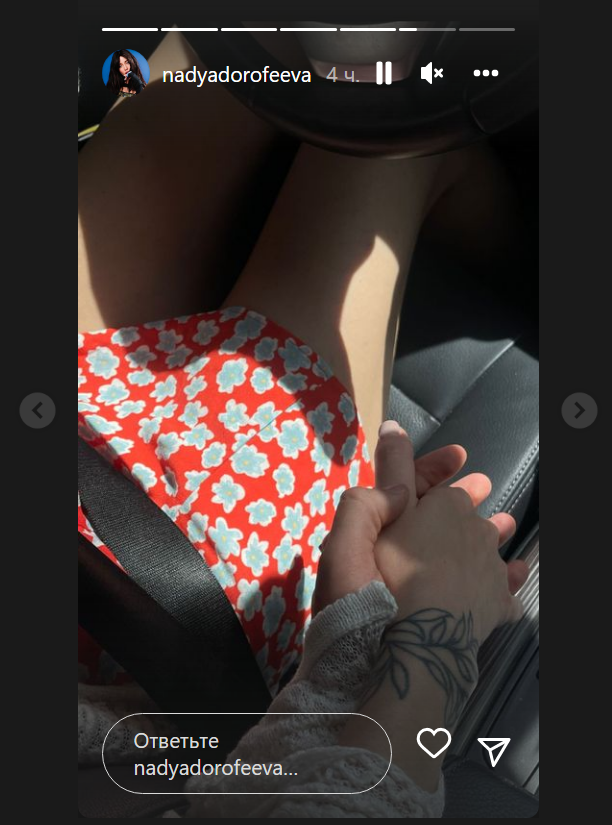 Note that Nadezhda and Vladimir broke up without public scandals. They announced that the decision to break off relations was made before the full-scale invasion, but they did not report it because it was inappropriate.
Who or what caused it is also unknown. However, fans have already assumed that it was Vova who left Nadia because she had an affair with Mikhail Katsurin.
Even if it's true Dantes also did not stand aside – he has already been noticed in the company of the charming Dasha Katsurina. The Katsurin family, by the way, announced their divorce a day after the announcement of Nadia and Vova.
UNIAN also wrote that passion Dantes revealed the real reason for the divorce from her boyfriend Dorofeeva.
You may also be interested in the news: