News
Deputy assistant Zhuravlev spoke about his condition after the accident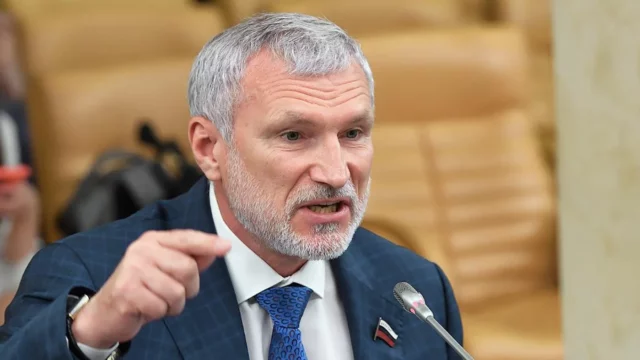 The leader of the Rodina party, State Duma deputy Alexei Zhuravlev had an accident on the Kutuzovsky highway in Moscow, media reported on the morning of June 23. The parliamentarian's assistant Tatyana Kalegina told RTVI that the parliamentarian's collarbone was damaged, but they plan to discharge him today. According to the representative of the deputy, there were no signs at the scene of the removal of the pavement and the repair of the road.
"Yes, I can confirm that it is true that I had an accident. They promise to release him today. He did not crash, as some write, but overturned. He has a broken collarbone. This is not the first time, this is a seasonal injury for motorcyclists. I was personally at the scene, traffic was not difficult. The most important – on Kutuzovsky Prospekt there were no signs about the removal of the road surface and about the repair of the road. And any roughness on the road knocks out a motorcycle wheel and that's it.", – said Kalegina.
She noted that Zhuravlev — an experienced motorcyclist who has traveled across the country "hundreds of thousands of kilometers". According to Kalegina, the deputy traveled half the country.
The accident involving Zhuravlev became known on the morning of June 23. Telegram channel Baza notedthat the incident occurred on the evening of June 22, when the deputy lost control on the Kutuzovsky highway and fell, breaking his left collarbone. There were no other victims of the accident, writes Baza.
On June 8, 2022, on Sretenka in the center of Moscow, a Hyundai Genesis car with AMR license plates, which are registered with the presidential administration, knocked down courier at a pedestrian crossing. Sergei Mironov, co-chairman of the Just Russia – For Truth party, was in the car. The girl who was at the scene told the SHOT telegram channel that the driver removed not only the license plates, but even the frame on which the sign is attached. Later Mironov commented situation, noting that he did not see the fact of the collision, because he was working with documents at that moment.