News
De-occupation of the Kherson region – Vereshchuk calls on the residents of the Kherson region to leave through the Crimea to facilitate the liberation of the region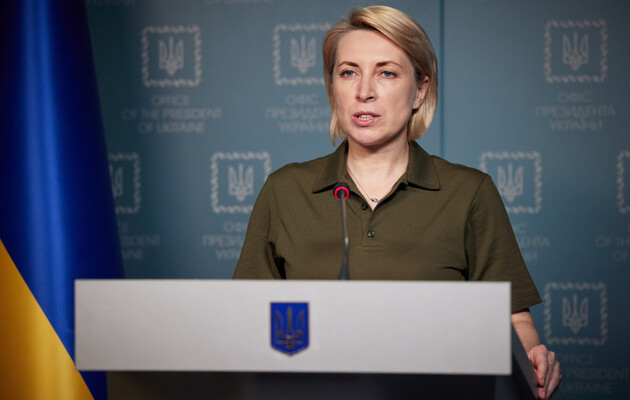 Minister for Reintegration of the Temporarily Occupied Territories Irina Vereshchuk called on the residents of the Kherson region to leave the region, using the routes offered by the Russian occupiers in order to facilitate the process of de-occupation of the region for Ukrainian defenders. She said this at a briefing, writes Ukrinform.
Vereshchuk clarified that people in the Kherson region should not give up the opportunities that the Russians provide them, because thanks to this, it will be possible to accelerate the liberation of the region from enemy troops. In particular, she asked those who have children to leave.
"Leave, please, because our army will definitely de-occupy these lands. Our will to do this is unshakable. And it will be very, very difficult to open a humanitarian corridor when there are children there. more difficult. Because the enemy is learning, becoming even more cynical, using a human shield, especially children. We will know that there are children there, and we will be powerless, and we really don't want to, "the minister explained.
She assured: "Believe me, the de-occupation will be very soon. There will definitely be a counteroffensive."
According to Vereshchuk, to leave, people can use the route through the temporarily occupied Crimea, as well as fake documents issued by the occupiers for this. She stressed that the Ukrainian authorities would not punish these actions.
"They will not break the law if they leave through the temporarily occupied Crimea. We know that today this is almost the only humanitarian corridor, if you can call it that, and how you can leave. Therefore, if possible, leave, especially with children ", the minister said.
Irina Vereshchuk also promised that the state will help those residents of the Kherson region who manage to get to third countries through Russia.
"As soon as you enter the territory of third countries – the European Union or someone else – contact any consulate or find an opportunity to call us. Even without documents, all countries will let you in. If necessary, we will prepare documents, transfer them to the consulate where you will be there," the Vice Prime Minister said.
Earlier, the head of the Kherson Regional Council, Oleksandr Samoylenko, also called on the residents of the region to leave the occupied territory in order to make it easier for the Armed Forces of Ukraine to liberate it. He noted that people who will leave the region through the Russian-occupied Crimea cannot be condemned.