World
Day of Xenia of Petersburg 2022 – date of the holiday and biography of the saint – UNIAN
Find out what you can ask from Xenia of Petersburg, and what absolutely cannot be done on this day – find out at UNIAN.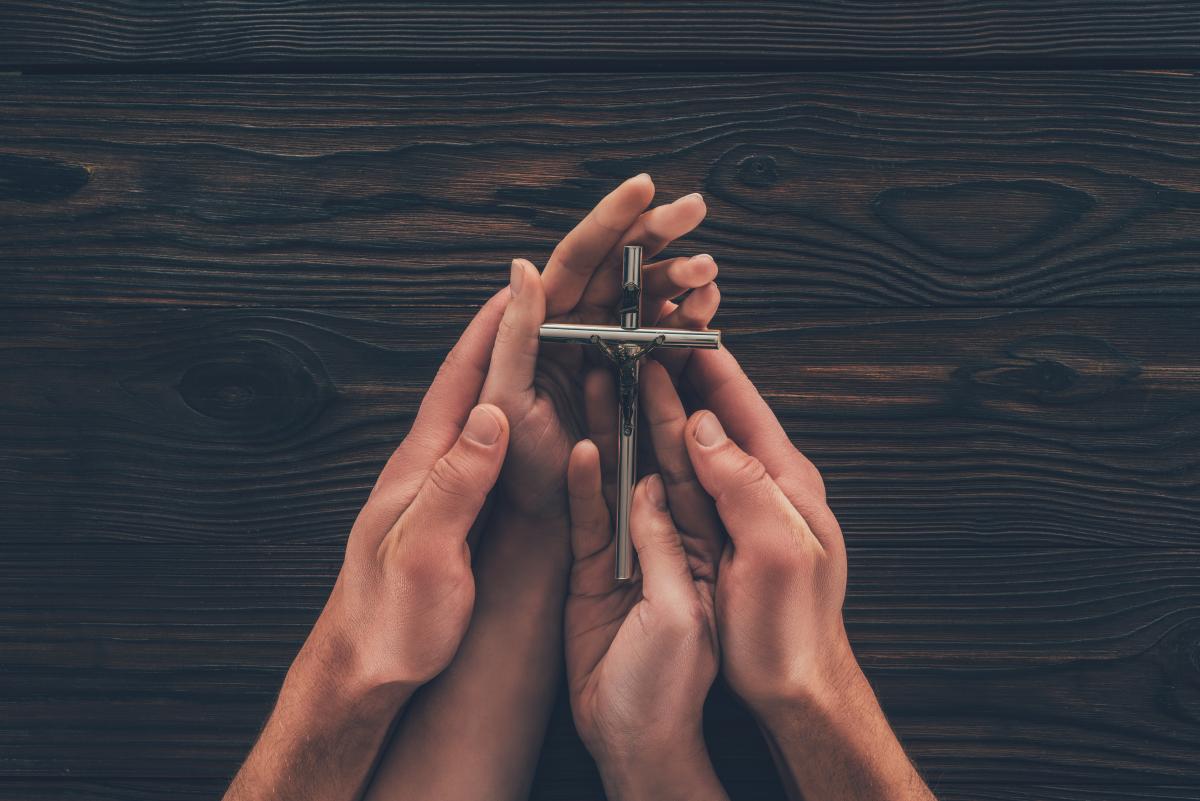 Day of Xenia of Petersburg 2022 – traditions / depositphotos.com
Xenia of Petersburg is an Orthodox saint who is revered by believers twice a year: February 6 commemoration day of St. Blessed Xenia of Petersburg is celebrated, and June 6 – the day of her glorification in the face of saints. UNIAN will tell why Xenia of Petersburg became a saint and how to behave today.
Also celebrated today church holiday June 6 – Memorial Day of Simeon the Stylite.
Xenia of Petersburg – biography of the saint
Ksenia Blazhennaya – the story of the life of a saint / depositphotos.com
Historians do not have exact data on exactly when the saint was born. It is known that she lived in the first half of the 18th century, was married to the court chorister Andrei Petrov. After the death of her husband, Ksenia chose the path of foolishness, gave away her property, donated the house to her friend, and she herself dressed in her husband's clothes, claiming that he was alive, and Ksenia died.
Day and night, the saint wandered around St. Petersburg, endured bullying and ridicule, and ate what people gave her. After a few years, people stopped treating her like she was crazy, but perceived differently. Blessed Xenia gave alms to other beggars, and she herself refused to wear warm clothes even in cold weather. Merchants said that if she went to their shop, then the proceeds were more than usual.
More and more townspeople treated the woman as a saint – they said that she heals children, helps build a church at the Smolensk cemetery, predicts the future and gives advice. Once she told her friend Paraskeva, who had no children, to run to the cemetery – her son was waiting for her there. The girl did just that and saw a pregnant woman at the entrance to the cemetery, who was knocked down by a wagon. From severe injuries, she began premature birth, a boy was born, and the woman in labor died. Paraskeva took the boy to herself and thanked Xenia for her help.
After her death, Ksenia Petersburgskaya was buried at the Smolensk cemetery. People still come to her grave, asking for advice or help. In 1988, Blessed Xenia was glorified as a saint.
What not to do on the day of memory of Xenia of Petersburg
The Orthodox Church strictly forbids older people today to do needlework, clean the house and make the bed. Cutting hair or nails is also not recommended. Young people, on the contrary, should do all the work instead of the old ones.
On the day of Xenia, young people should not sit down to dinner first – it is believed that the one who sits down at the table before everyone else will die soon. It is strictly forbidden to offend anyone, mock or laugh at people.
What can you do on June 6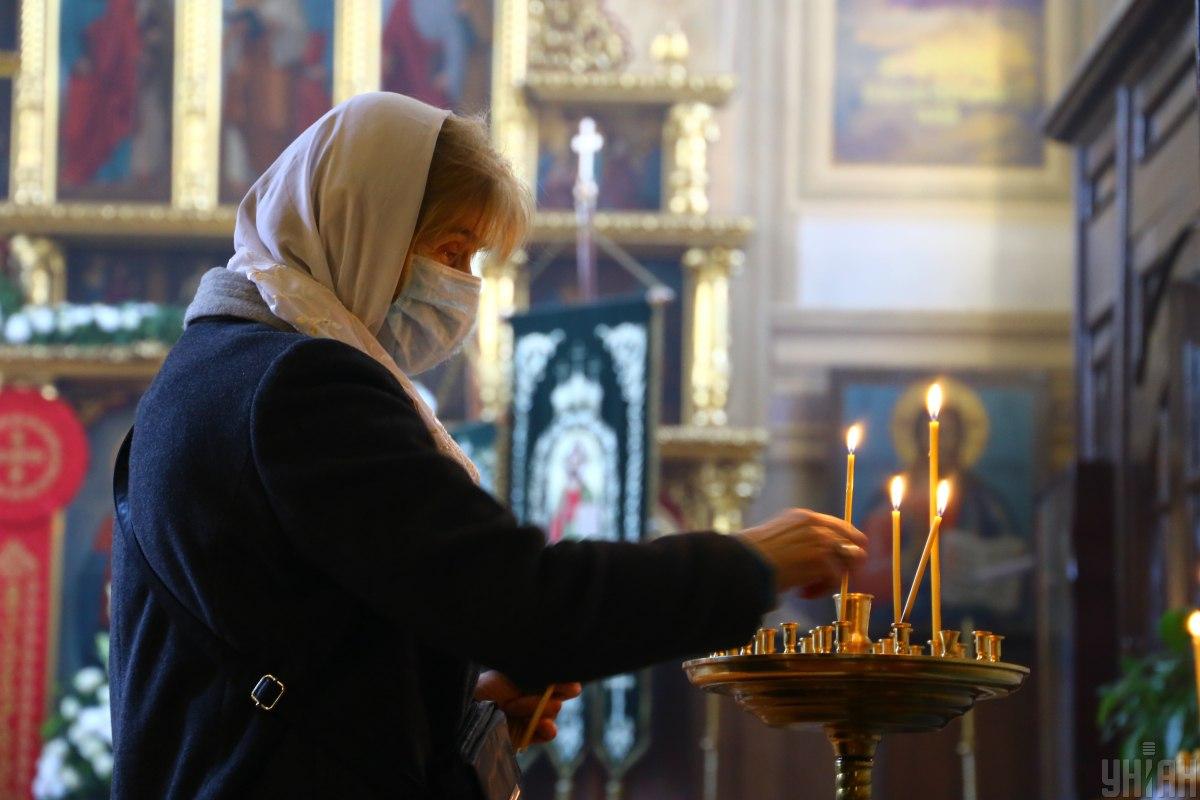 Traditions February 6 / UNIAN, Denis Pryadko
On this date, Orthodox believers should pray to the icon of Xenia of Petersburg for well-being in the family, an early marriage or a successful birth. Seriously ill people go to St. Petersburg to venerate the relics of the saint, and those who do not have such an opportunity ask her for a speedy healing. In addition, today you need:
do good deeds, give alms;
solve their own affairs, work for the good of the family;
selflessly helping others.
Prayer of Xenia of Petersburg
About marriage
Oh, all-good mother, all-blessed intercessor Xenia! Hear my prayer, and convey it to the Theotokos, Jesus and the Lord God, do not leave my request, do not forget me, a servant of God, modest (name). Like a fragrant, unfading flower, we glorify you and pray to you for happiness in earthly life. Before your image, before your burial place, I swear that I (name) will be an honest and faithful wife, that I will be humble and submissive, that I will be pious and good-natured. Ask for me, tell the Mother of God about my misfortunes, present me before your holy prayers and my requests. Grant me family love and a quick marriage, and put an end to my heart's torment. Let us live serenely and God-fearing, in love and harmony, and let us honor the Lord. Do not leave us, our hope and hope, and thanksgiving we will send to you until the end of our days. Amen!
On health and wellness
Oh, simple in the way of her life, homeless on earth, the heiress of the cloisters of the Heavenly Father, blessed wanderer Xenia! As if you had fallen before your tombstone in sickness and sorrow and filled it with consolations, now we (names), overwhelmed by pernicious circumstances, we resort to you, with hope we ask: pray, good celestial woman, that our feet would be corrected according to the word of the Lord to the doing of His commandments, and may the God-fighting atheism be abolished, which has captivated your city and your country, plunging us, many sinners, into mortal fraternal hatred, proud self-exaltation and blasphemous despair. Oh, most blessed of Christ, for the sake of confounding the vanity of this age, ask the Creator and Giver of all blessings to grant us humility, meekness and love in the treasure of our hearts, faith in strengthening prayer, hope in repentance, strength in a difficult life, merciful healing of our soul and body , chastity in marriage and care for our neighbors and sincere ones, our entire life renewal in the purifying bath of repentance, as if all-praisefully singing your memory, let us glorify in you the miraculous, the Father and the Son and the Holy Spirit, the Trinity Consubstantial and Indivisible forever and ever. Amen.
You may also be interested in the news: