News
Danish soldiers sent to Latvia "intimidate" Putin. They were left without panties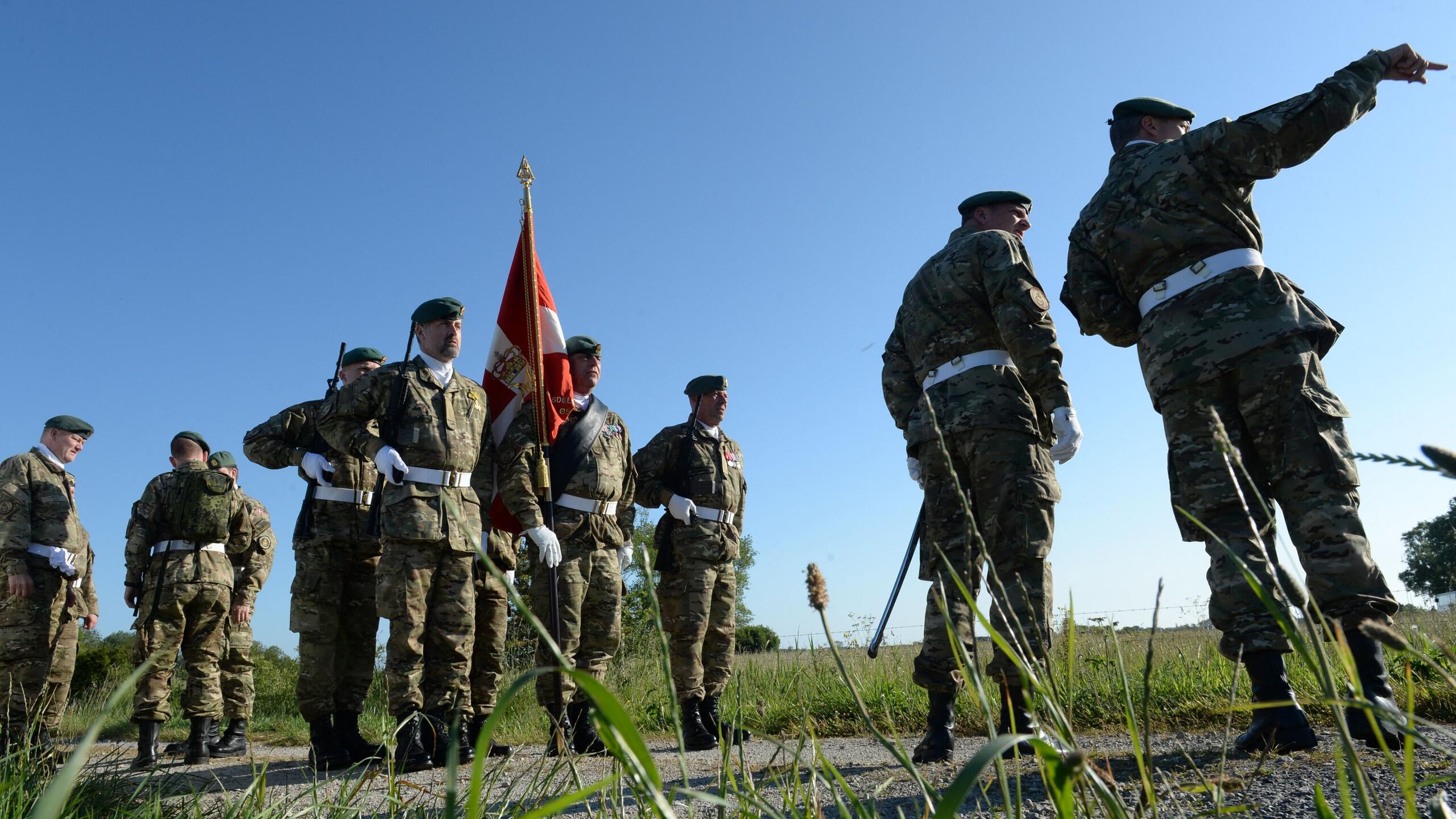 At the beginning of May, Denmark hastily sent 350 soldiers to Latvia. The task was set very clearly: to contain Putin. And if the Russian president does attack, Danish soldiers will help defend the country.
Today, however, soldiers in the Danish camp warn that the level of combat training leaves much to be desired.
So, they missed important training sessions because they didn't bring ammunition in time. The command confirms that a number of exercises had to be canceled due to lack of ammunition.
But in the end it is a matter of life and death, emphasizes 41-year-old senior constable Dennis, the battalion's representative in Latvia.
"As a result, the level of preparation falls. If Putin decides to cross the border, then no one will be 100% ready," says Dennis. He asked not to give his last name for security reasons.
His frustration at the lack of ammunition was shared by other officers with whom Danish Radio was able to speak.
"It could cost my life and others if Putin decides to cross the border," Dennis said.
He has served in the Danish armed forces for 20 years and has been to Helmand province in Afghanistan twice. "I've lost fellow soldiers and I've seen people suffer. So I know exactly what I'm talking about."
The Danish camp lacks not only ammunition. The soldiers were waiting for shabby tents with mold. Even the most elementary uniforms are missing.
"Everything is missing, from ammunition to underpants, to say the least. This is the saddest assignment in my entire service. And I haven't seen anything in 20 years," Dennis complains.
"You soldiers just love to shoot, and you will never be pleased, are you?"
We really need to shoot. And yes, we constables and corporals are hard to please. But we don't ask for anything more than that. When we were in Afghanistan, we had excellent preparation. The Danish soldiers were on a par with the rest. Now, hardly. We were forbidden to shoot at all. In general, our level has dropped.
March 31: NATO asks Denmark to send a battalion to Latvia to secure the alliance's eastern flank and deter and, if necessary, repel Russian military aggression.
April 21: The parliamentary majority, apart from the Red-Green Coalition and the Free Greens, approves the Danish contribution to the security of the Baltics.
April 24: Cars, armored personnel carriers, ammunition and other equipment are sent to Latvia in case of an attack.
2 May: 350 soldiers, mostly from the Gardehus regiment in Slagels, arrive in Latvia. In total, the Danish contingent in the Adazi military base area has almost 750 soldiers.
Due to the lack of ammunition, soldiers have to show ingenuity and ingenuity. They take already shot tapes and use them a second time for training with light machine guns.
According to Dennis, it takes time – it takes several hours.
In Denmark, Colonel Jens Lønborg admits that the contingent did not receive enough ammunition.
"Unfortunately, I agree that there was not enough ammunition for training from the very beginning. It simply did not arrive at its destination," says Jens Löhnborg, head of the operations department of the Danish command.
– Why did it happen?
"This is a logistical problem not solved in time. The cartridges should be there, but they did not come, this is some kind of mistake.
The colonel emphasizes that the battalion received live ammunition from the very beginning in case of a Russian attack. He assures that there are already ammunition for training on the spot, both blank and combat.
"Only a part arrived this week, and from what I hear he's a supply man, it'll all be in place by next week.
– How could this happen?
– There is no explanation for this. It shouldn't be like that.
"Ammunition is not just cargo. You have to get the necessary permits. You can't take it and say:" So, we don't have enough ammunition there, let's take it and send it, "says Jens Löhnborg.
The colonel says that he understands a lot about soldiers when they complain that they are losing their skills. But at the same time, he does not admit that the level of training could fall to a critical level.
– You can train other disciplines, even if there are no cartridges. Just because you've fired fewer rounds doesn't mean you've lost training. Suppose part of the firing was cancelled. But after all, classes remain on the parade ground, as well as technical and training.
As for other problems and mold in the tents, the colonel assures that equipment will be delivered on a regular basis, and a new camp will be established in the coming months.
– Otherwise it is impossible. The current camp is too worn out. But it was the best.
Dennis from the Danish camp Niflheim in Latvia has no doubts that his commanders are doing their best to resupply.
"Of course, we are dripping something, but not as much as we would like. Almost all calibers are missing, both blank and combat ones," says Dennis. He believes that this is a problem typical of the armed forces as such: "It's dripping like a faucet."
The command also rejects the general shortage of ammunition. At the same time, Colonel Jens Lonborg admits that the reserves for a possible war leave much to be desired.
"There are definitely shortcomings – and there is still work to be done," he says.
Criticism from Latvia fits into the overall picture of the Danish military after years of savings, said Alexander Høgsberg Tetzlaff, an analyst at the Center for Military Studies at the University of Copenhagen.
Soldiers get very frustrated when they lack the necessary ammunition and equipment. And when they are sent on a mission, and there it turns out that the problem has not been solved, their patience can run out, according to Högsberg Tetzlaff.
He is a major in the Army and served in Afghanistan.
Although the command explains the shortage of ammunition in Latvia with a logistical error, the soldiers may decide that this is a natural result of a systematic deterioration in the situation in the troops, the analyst emphasized.
The lack of supplies in case of war, he calls "a huge gap."
"In order to save money, the armed forces are closing warehouses. Storage is expensive in itself, plus there are unforeseen expenses. But if anything happens, everything will come in handy," he says.
Over the past 30 years, the so-called emergency stocks have been rationalized more than once. At the same time, NATO has already criticized Denmark twice for empty ammunition depots: in 2018 and most recently in 2020.
Last year, the problem worsened when the Spanish company Expal, a regular supplier of ammunition, unexpectedly withdrew from a seven-year agreement.
The command had to re-prioritize and decide who should conduct daily practice firing and who should not.
With the start of the Russian special operation in Ukraine, the demand for ammunition has skyrocketed – and with it the price has jumped.
To temporarily patch up the hole, Denmark purchased a number of small and expensive shipments. But the armed forces still do not have reserves in case of war.
Therefore, the military calls for politicians in Christiansborg (Palace in Copenhagen, where the Danish Parliament sits – Approx. transl.) to allocate funds and build up stocks of ammunition.
Meanwhile, hundreds of cars and other equipment from barracks across the country have already been sent to Latvia, and this puts pressure on the military, emphasizes Alexander Högsberg Tetzlaff. He believes that this threatens to become a challenge for the second line of soldiers who will go to Latvia this fall.
– How to ensure optimal training when there is not even enough equipment and weapons for shooting? There is a risk that they will have to go to Latvia for preparation, where the equipment will be. The situation is, of course, hopeless.
In the long term, these shortcomings will further complicate military recruitment, the analyst warns.
– It's not fun for soldiers to run through the forest and say "bang-bang" instead of shots. And instead of armored personnel carriers, drive ordinary cars.
The contingent in Latvia is the largest Danish military mission in Europe in the last 23 years. Presumably it will last until the end of the year.
Authors: Rikke Gjøl Mansø, Rasmus Bøttcher Christensen