News
Cruiser Moscow – They again want to send the surviving conscripts of the sunken ship to fight against Ukraine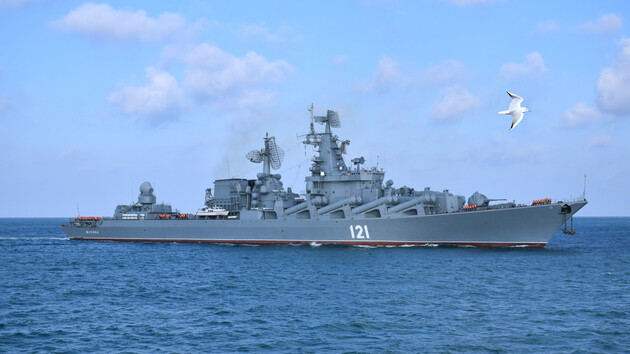 Russian conscripts who served on the Moskva cruiser and managed to survive after the Ukrainian defenders sank the ship are again wanted to be sent to war. This publication reports "New Newspaper. Europe".
According to the source, 49 conscripts from sunken cruiser Moskva are still at sea despite the promises of the Russian military leadership to transfer them to land service. This was told by the parents of the soldiers, who claim that they are being held on the outdated patrol vessel Ladny, which was commissioned back in 1981.
According to relatives, Russian conscripts no longer want to fight against Ukraine, because they received "psychological trauma" during the shelling of "Moscow".
"Our children, conscripts, have already been illegally involved in the SVO on the cruiser Moskva, received combat mental injuries as a result of the crash. We consider it unacceptable to re-engage in combat operations survivors of a psychologically traumatic situation. – says in a letter from the parents of military personnel to the so-called military prosecutor's office occupied Sevastopol.
Read also: How the cruiser Moskva sank: Ukrainian military published a record of the latest negotiations from the ship
Recall that The Kremlin refuses to officially acknowledge the death of 27 crew members of the cruiser "Moskva", among which there were 19 conscripts. Russian officials and intelligence agencies continue to force the families of sailors to hide information about the death of relatives.
Ukraine's successes on the battlefield against the background of tough international sanctions against Russia have already created a situation in which, for several years, if everything goes as it goes, Russia will suffer a strategic defeat. But if things continue as they are, the restoration of Ukraine's territorial integrity within constitutional boundaries and its economic revival will become a secondary task for the world, in contrast to the strategic defeat of Russia. Why the Russian Federation will inevitably collapse and will Ukraine be able to fight for its freedom without the help of the West – read in the material Alexandra Izhaka How to Defeat Putin's Troops in Ukraine.