World
Cruiser Moscow – Russia decides on the fate of the surviving sailors – UNIAN
Now conscripts are kept on the patrol ship Ladny. The ship is in need of repair and is not very suitable for sailing.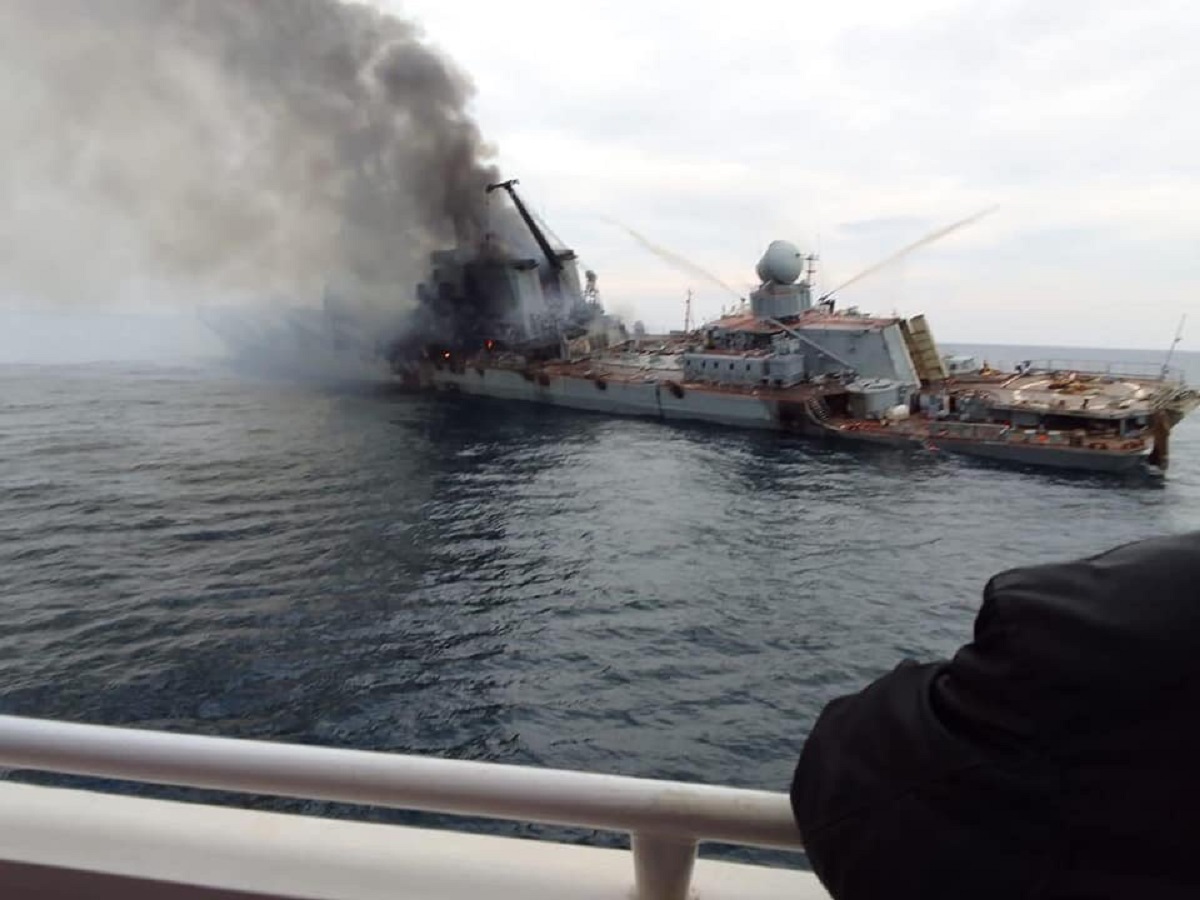 Surviving crew members sunk by Ukraine missile cruiser "Moskva" can be sent back to the war zone.
Writes about it New Newspaper. Europe with reference to the sailors' parents.
In their letter to the military prosecutor's office of Sevastopol, to the Committee of Soldiers' Mothers and to the Ombudsman, the relatives of the survivors complained that the conscripts had not yet been transferred to land.
Now conscripts are kept on the Ladny patrol ship, which was commissioned in 1981. The ship is in need of repair and is not very suitable for sailing.
"There is information from the military about the further going to sea to participate in the NWO ("special operation") patrol ship "Ladny", presumably on June 30. We ask you to check on the possible participation of the TFR (patrol ship) "Ladny" in the NWO with a crew, which includes there are conscripts," the document says.
Now there are 49 conscripts from the cruiser Moskva on the ship. Many of them do not want to take part in hostilities again, their relatives say. "Our children, conscripts, have already been illegally involved in the SVO on the cruiser Moskva, received combat mental injuries as a result of the catastrophe. We consider it unacceptable to re-engage those who survived a psychologically traumatic situation to participate in hostilities," the parents added.
As UNIAN previously reported, cruiser Moskva sank on April 13after being hit by Neptune missiles, but the Russian military leadership is ripping off the truth about the causes and number of deaths.
According to their version, a fire broke out on the cruiser, which caused the ammunition to detonate and the cruiser sank. For the first time, the dead were talked about on April 22, reporting one victim and 27 missing. At the same time, it was claimed that 396 sailors were saved, and the officers would continue to serve in the Black Sea Fleet.
Later, a video appeared with supposedly rescued sailors, but not all parents of the dead Russian sailors believed to the official version.
According to various estimates, the number of the Moskva's crew ranged from 416 to 680 people, including, as it turned out later, conscript sailors. The vast majority of the sailors are likely dead, but the Russian authorities officially consider them "missing" and require their parents to sign documents stating that the ship sank as a result of a "catastrophe" and not as a result of hostilities.
You may also be interested in the news: