News
Construction of tourist facilities will be allowed on Russian vineyards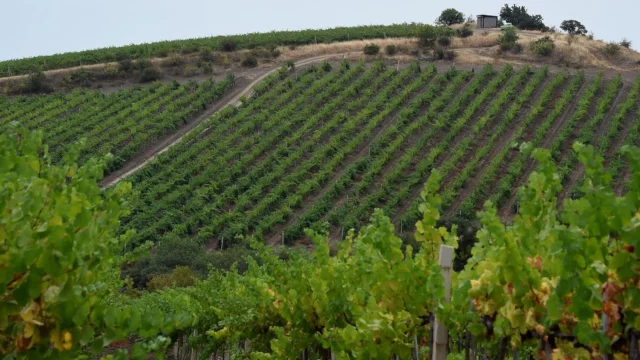 Senators Aleksey Kondratenko, Vladimir Beketov and Valery Vasilyev submitted a bill to the State Duma on June 22 regulating the wine tourism sector, drew the attention of RTVI. The document, in particular, allows the construction of hotels and other facilities on vineyard lands, while now their construction is possible only in certain areas. Experts believe that in this way the authorities want to attract new entrepreneurs to winemaking, but this business is too expensive and risky.
Appropriate amendments are expected to be made to the law "On Viticulture and Winemaking". The document also introduces the very concept of wine tourism. From the explanatory note to the bill, it follows that the amendments are designed to support small wineries, which make up the bulk of the entire wine-making business in the country. At the same time, due to the small volume of output, such farms cannot sell it in large retail chains. Wine tourism can become an additional way to promote, the note says.
Now it is impossible to build anything directly on vineyards, says Leonid Popovich, representative of the World Organization for Wine Tourism in Russia. According to him, in order to build a hotel, restaurant or other object of tourist infrastructure, it is necessary either to purchase a separate site, or to remove part of the existing one from the status of grapes. The latter often takes up to several months, adds Popovich. For the small farms targeted by the draft law, which number more than 100 in Russia, both of these options are extremely inconvenient, as they require additional costs.
Fixing the concept of wine tourism in the legislation will make it possible to single out a separate item of expenditure for this direction, Popovich hopes. He also expects that the adoption of the document will help increase sales of small wineries.
According to the director of the Center for Research on Federal and Regional Alcohol Markets (CIFRRA) Vadim Drobiz, the amendments are made primarily for the purpose of import substitution. According to him, from March to April, wine imports to Russia in physical terms decreased by about 40% year-on-year. Moreover, foreign products have risen in price by an average of 25%, added Drobiz.
According to the expert, having regulated the sphere of wine tourism, the authorities expect to attract new entrepreneurs to winemaking. At the same time, Drobiz notes that this is a very expensive business. For a small winery on 10-20 hectares, at the initial stage, about 30 million rubles are required, which is quite a large amount for small and medium-sized entrepreneurs. In addition, the wine business cannot be the main activity, since at least ten years pass from the moment of landing and making a profit. The risk of burnout due to poor or insufficient harvest is also not ruled out, Drobiz concludes.
Maria Kotova