News
Candidate for EU membership – Zelensky explained how they managed to convince Denmark and Sweden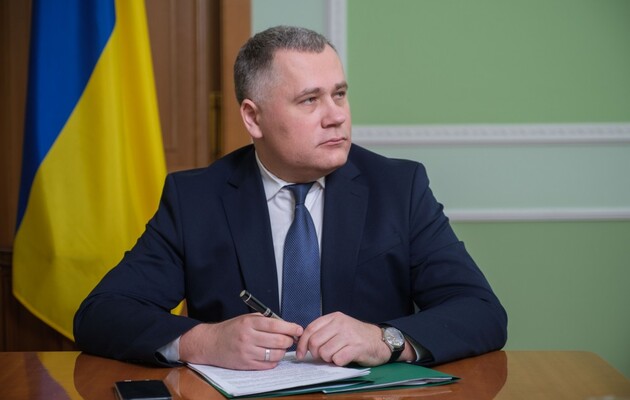 Diplomatic adviser to the head of state Igor Zhovkva said that Denmark and Sweden were persuaded to granting Ukraine the status of a candidate for EU membership because of "the work of President Volodymyr Zelensky and all those representatives whom he has identified as responsible for these and other countries." The constant visits of members of the government and the OP also had their result. Zhovkva spoke about this during an interview. HB.
"The main thing is that they saw the real situation that exists. The comments of those countries that you named concerned, for example, reforms in the field of anti-corruption policy and reforms in the field of the judiciary. They received enough materials that revealed where Ukraine is at the current stage We saw that Ukraine can fulfill the recommendations that are spelled out in the conclusions of the EC," Zhovkva said, "I personally saw in Copenhagen, Madrid, Lisbon a lot of Ukrainian flags on every administrative building, on the windows of buildings, a lot of Ukrainians on the streets. Representatives of these countries We saw that Ukrainians are just like them. They are hardworking, have the appropriate education, experience, knowledge, want to work, learn the language. Of course, they are ready to return to Ukraine after the end of the war, but today they are already integrated into European societies: into Danish, Swedish, Spanish, Dutch – in each of the 27 countries."
Read also: EU reaches agreement on granting candidate status to Ukraine – French Foreign Ministry
Earlier, the European Commission officially announced that will recommend to the leaders of the Union to take a positive decision regarding Ukraine. At the same time, before the start of negotiations on accession to the EU Ukraine must fulfill a number of conditions.
The movement of history cannot be stopped: Ukraine is becoming part of the West. The recommendation of the European Commission to grant Ukraine the status of an EU candidate country has dramatically increased the likelihood that the European Council will approve this decision. But what conditions must Ukraine fulfill, and what next? What awaits our country on the long road to the European Union? Read in the article Dmitry Shulga "When Ukraine can become a member of the EU and how not to miss the chance".