News
Brits can no longer silently tolerate rising prices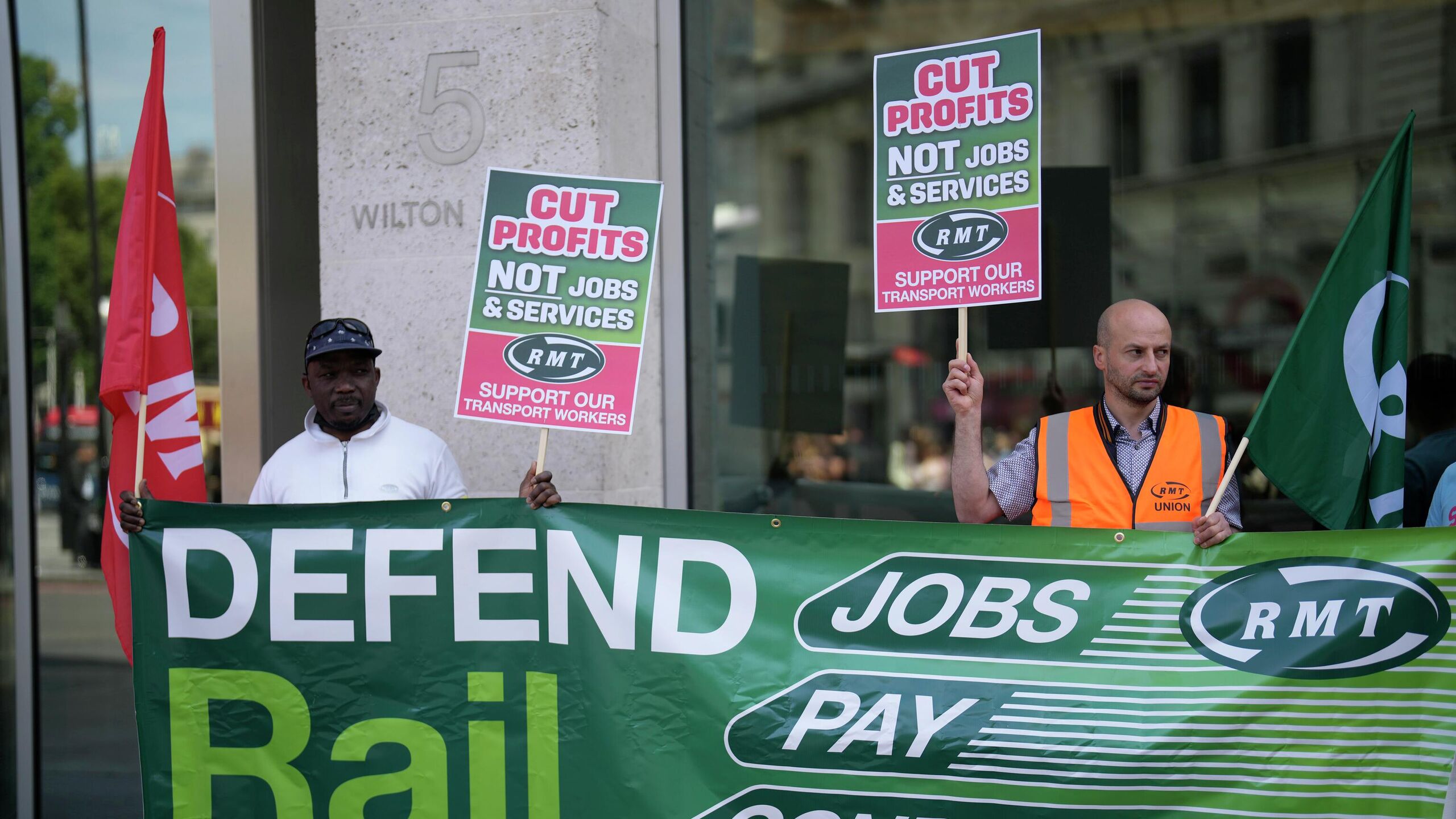 This morning the UK is facing the biggest rail strike in 30 years. About 50 thousand people are on strike, only every fifth train runs. Britons have been told to work from home or use other modes of transport while train stations are empty.
The UK will have to get used to this. The National Union of Maritime and Railroad Workers scheduled further actions for Thursday and Saturday and promised to continue to strike "as long as it takes" until wages are increased by 7%. The union said the 3% pay rise announced by Network Rail was not enough to fill the hole left by rising inflation and the cost-of-living crisis.
The timing of the strikes was chosen to cause the most damage: children are now taking final exams in full-time format for the first time in three years, and on Wednesday the Glastonbury Music Festival will begin. Gasoline prices soared to record levels. But again, how do you get people to sit down and listen? Of course, you need to make their life as unbearable as possible.
But the end is not yet in sight. At least soon. The cost of living crisis is not going to be resolved anytime soon. It makes sense that rail workers are demanding higher wages: In February, Boris Johnson criticized Bank of England Governor Andrew Bailey for opining differently.
Now the government has moved away from its position. On Sky News this morning, UK Transport Minister Grant Shapps washed his hands of the matter by saying that Network Rail and the transport workers' union should sort things out on their own. Union chairman Mick Lynch said the government prevented workers from freely participating in negotiations.
The trouble is that while they solve this problem, the rest of the country is forced to suffer. Without the normal functioning of the railways, communication between many regions of the country will deteriorate sharply. Because of this, it will become much more difficult for many to get to work or school. Refueling a car has never been so expensive. An increase in traffic on the road will also put pressure on emergency services.
But it is not only railroad workers who are on strike. There are reports that doctors, nurses, social workers, teachers and even criminal defense lawyers who are paid to provide state-subsidized legal services are contemplating strikes or have already decided to go on strike because of low pay.
The Sun newspaper wrote on its front page yesterday that the UK is returning to the 70s. It's hard not to agree. Now we are seeing spiral inflation and strikes that are paralyzing various areas. There are fears that this time it could be worse, given that society has not yet had time to recover from the pandemic.