News
Britain may send illegal immigrants from Ukraine to Africa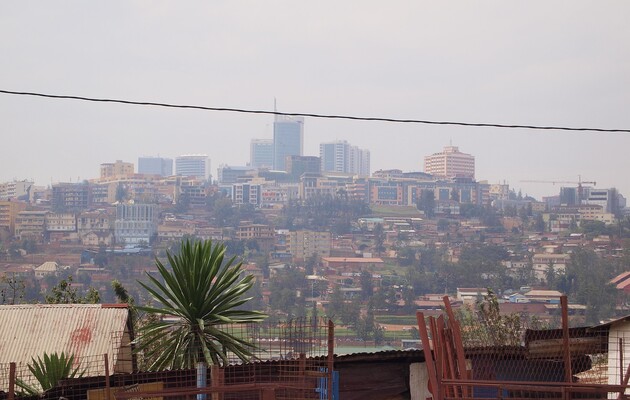 British Prime Minister Boris Johnson does not rule out that refugees from Ukraine, if they arrive in the country without permission, could be sent to Rwanda. He stated this during a visit to the capital of Rwanda, Kigali.
Johnson has previously argued that the prospect of deporting Ukrainian refugees to Rwanda under a controversial government scheme published in April"will not take place", informs The Guardian.
In response to a question before a meeting of Commonwealth heads of government whether Ukrainians arriving by boat could be threatened with deportation to East Africa, he said that Britain offers Ukrainians 130,000 visas and refugees have at least two very good entry routes.
"But if you came here illegally, you set up everyone who comes here legally. And this is crazy. So the answer is yes, theoretically it can happen. But I think it's very unlikely," he said.
As reported, the Rwandan plan to combat smuggling routes across the English Channel was introduced special law, which the British Parliament approved in April. It concerns the majority of migrants who have crossed the border illegally and have been deemed ineligible for asylum because they came to Britain from safe countries.
For this, London will pay Rwanda 120 million pounds (144 million euros) to develop the economy. Deported migrants, regardless of which country they came to the UK from, will be able to apply for asylum in Rwanda. With this agreement in Britain, they hope to prevent clandestine crossings of the English Channel, the number of which continues to grow.
An agreement allowing the UK to send illegal migrants and asylum seekers to Rwanda has drawn criticism from human rights groups, opposition figures in both countries and even the UN.
In May Ukrainians already warned from illegal entry into the UK. At that time, British officials also said that Ukrainians had no reason to use illegal means of getting into the country.
March UK simplified the process of issuing visas for refugees fleeing the Russian invasion.
Government of the United Kingdom launched the program "House for Ukrainians", which can be used by tens of thousands of Ukrainian refugees.