News
Blogger calling himself Jesus jailed for drug smuggling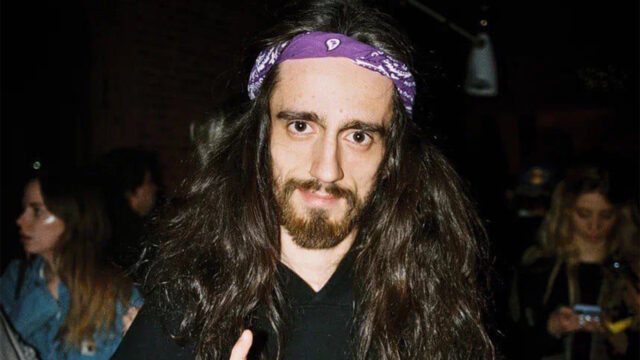 At Moscow's Sheremetyevo airport, customs officers detained blogger, model and photographer Ruslan Ozherelyev. More than half a kilogram of synthetic drugs and psychotropic substances were found in his luggage. The court sent the blogger to jail. About it informed "Kommersant".
According to the newspaper, the blogger, who calls himself Jesus, flew in from Turkey with his acquaintances Alina, 32, and Anita, 29. When they passed through the "green corridor", the trinity was noticed by employees of the department for combating drug smuggling of the Sheremetyevo customs and their colleagues from the main department for combating drug smuggling of the central office of the Federal Customs Service.
According to Kommersant, Ozherelyev and his companions assured that they did not have anything prohibited with them. But during the inspection, vials of liquids and packages of pills were found in Alina and Anita's belongings. The examination showed that the blogger and his girlfriends had about half a kilogram of ketamine, phenobarbital and other drugs. The same substances were found during a search in the apartments of the detainees.
Kommersant noted that Ozherelyev and his companions could not explain where they got these substances from. The Department of Inquiry of the Sheremetyevo Customs has opened and is investigating a criminal case on the smuggling of drugs, psychotropic substances, their precursors and analogues on a large scale (Part 3 of Article 229.1 of the Criminal Code). All three face up to 20 years in prison. The Khimki city court sent the detainees to a pre-trial detention center for two months.
What is Ozherelyev famous for?
Ruslan Ozherelyev was a frequent visitor to Moscow clubs. He is known for his outrageous behavior and unusual appearance. The blogger is called Jesus because of his hairstyle and beard. Necklaces, supporting this image, wore a T-shirt with a pentagram on his chest.
On the net, you can find videos in which a young man in a not entirely adequate condition runs after pigeons, smokes suspicious cigarettes in playgrounds, makes strange conversations, etc. At the same time, a few years ago, Ozherelyev went in for sports and appeared on television.
As Kommersant noted, during the investigation, the security forces will have to check the blogger and his entourage for involvement in the transportation of prohibited substances across the border and their distribution in clubs.