News
Biden got what he wanted. And now it's all down to Putin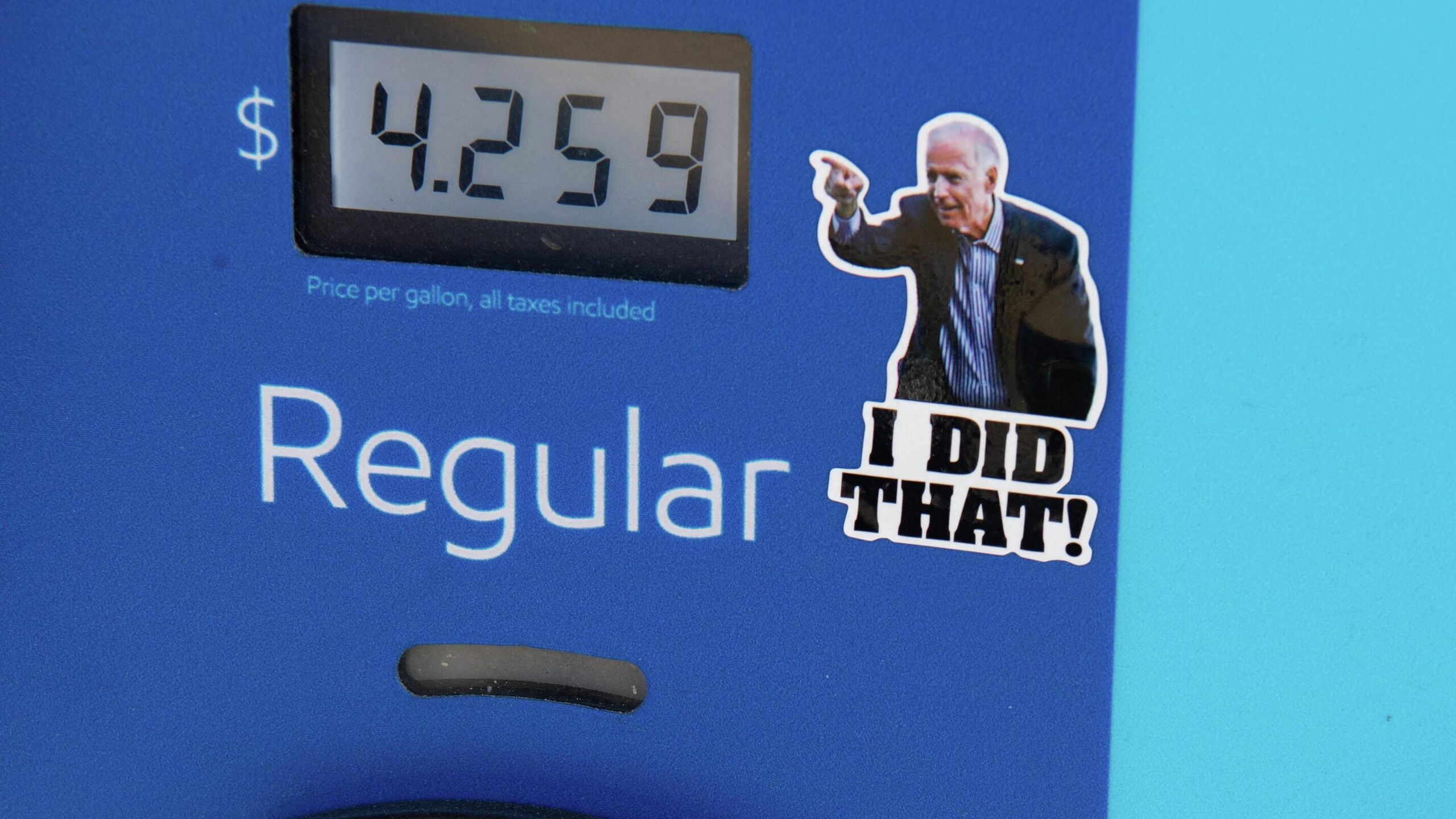 From day one, he has tried to limit the supply of combustible fuel, and we are all paying the price.
In an effort to limit the political damage from skyrocketing gasoline prices, on Sunday, June 19, the Biden administration decided to engage Energy Secretary Jennifer Granholm. They might have been more successful if she had gone to Massachusetts instead.
Speaking on CNN's "State of the Union" Sunday, Granholm said, "We need to increase production so that ordinary citizens in America don't feel the pain they're experiencing right now."
The context for the conversation was President Biden's upcoming trip to the Gulf Cooperation Council summit, where he will ask Saudi Arabia to increase oil production. Granholm got the basic principle right: the answer to rising prices is to increase supply. However, she still made a mistake by looking for this answer in seven and a half thousand miles from the coast of the United States, that is, in the oil-bearing regions of the Middle East.
But Granholm didn't have much of a choice. Since taking office, Biden has worked hard to make fossil fuel extraction in the United States noticeably more costly and to increase the appeal of clean energy alternatives. He succeeded. As a result, we received record high prices.
On his first day in office, Biden canceled construction of the Keystone XL pipeline and suspended a program to lease federal land in Alaska's Arctic National Wildlife Refuge. A week later, he banned the conclusion of new land lease agreements for the development of oil and gas fields on federal lands and in waters, and in June he blocked exploration work in the reserve under existing agreements. In October, he increased the regulatory burden on companies building pipelines and other infrastructure. In February 2022, Biden imposed restrictions on land leases in the Alaska National Oil Reserve. Thus, the president's team worked methodically to limit and reduce domestic oil and gas production.
Nearly a year after a federal judge ordered the White House to restart leases on federal land and waters, the administration finally offered 144,400 acres for exploration in April. However, this is only 20% of the area that was originally allocated for rent. The administration also increased the rent by 50%, thus raising the cost for American consumers. Officials who are hostile to fossil fuels have been appointed to key regulatory positions. What's more, the administration has issued climate-impact disclosure rules that have made lenders unwilling to provide funds.
The Biden team got what it wanted: Daily oil production in the United States fell from 12.29 million barrels in 2019 to about 11.85 million barrels in 2022, although demand, which had fallen sharply during the pandemic, has already managed to recover.
Biden blames Vladimir Putin for everything, but prices began to rise even before Russia initiated its special operation in Ukraine. In January 2021, the average price of regular gasoline was $2.33 per gallon. By February 2022, it had risen to $3.52. In May, the price averaged $4.44. That is, 56% of this increase in prices falls on the period before the start of the Russian military operation in Ukraine.
Having gone to great lengths to limit supplies within America, Biden is now also threatening to impose a windfall tax, even though oil and gas companies had a net profit ratio of just 4.7% last year. Compare that to Microsoft's earnings ratio of 39%, Facebook*'s 33%, Google's 30%, and Apple's 27%. But Biden is not going to confiscate the profits of technology companies.
The president is now proposing a three-month tax holiday, ie an exemption from the 18.4 cents per gallon federal tax on gasoline. However, this will lead to a surge in demand and an increase in shortages and will not contribute to an increase in production volumes.
If Biden were serious about pushing for lower fuel prices, he would have taken the advice of Clinton's Secretary of the Treasury, Larry Summers, who proposed on Sunday "a comprehensive approach that boosts energy supplies and frees up fossil fuels" from additional burden. This will require reversing all of Biden's previous decisions that led to higher oil and gas prices. And it's important to start right now. It took a year and a half of mismanagement to get to where we are today. It takes time to re-increase supply and thereby achieve price reductions.
For starters, Biden must end the EPA's crackdown on small US refineries that produce roughly 30% of America's gasoline and diesel. The agency's established rules require these businesses to blend renewable fuels into their products, or else they must purchase special credits from a designated marketplace. But most businesses can't blend products with ethanol because it's too corrosive to move through pipelines. The EPA has long found a solution to this problem: it regularly provides refiners with "exemptions" if the site does not have available credits, the purchase of which is required by law.
Earlier in June, the agency announced that it was effectively phasing out the practice of granting "exemptions". What's more, it punishes processors retroactively, removing all of these exemptions until 2016, meaning the industry will now have to pay billions of dollars. Even the agency itself admits that end users will have to cover these costs. Industry leaders fear that some refineries will not be able to operate under the new regime and will simply close, which will further reduce the supply of gasoline and diesel fuel.
In his quest to achieve his climate goals, Biden has achieved only higher oil and gas prices and lower supplies. The result is high gasoline and diesel prices at a time when inflation is already pushing up the prices of all consumer goods. Biden got what he wanted, and this seriously complicates the lives of ordinary Americans. Democrats will be in big trouble in November.
* Meta activity (social networks Facebook and Instagram) is banned in Russia as extremist.