World
Ben Stiller met with Vladimir Zelensky – UNIAN
The day before, Stiller visited Irpen and Makarov in the Kiev region.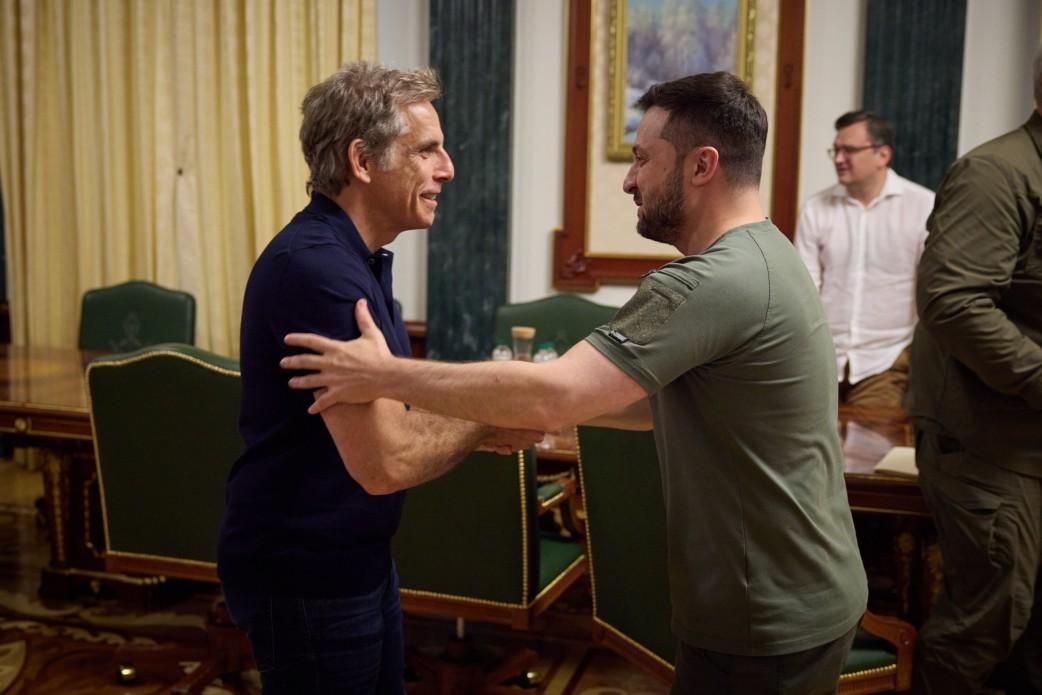 President of Ukraine Volodymyr Zelensky met with a Hollywood actor, director, screenwriter and producer Ben Stillerwho visits Ukraine as a Goodwill Ambassador of the Office of the United Nations High Commissioner for Refugees (UNHCR).
The President announced this in his Telegram channel.
Ben Stiller and UNHCR Representative in Ukraine Karolina Lindholm Billing visited the Office of the Head of State after a trip to the de-occupied settlements of the Kyiv region. Today they visited, in particular, the destroyed residential areas of Irpen, where they talked with people who survived the occupation.
"It's one thing to see this destruction on TV or in social networks. It's another thing to see it all with your own eyes. This is much more striking," said Ben Stiller, according to a message on OP website.
The President thanked the Hollywood actor for his support.
"Ukrainians feel the support of the whole world, many famous people. And the visit of Ben Stiller once again confirms this. Your trip to Irpin and Makarov, meetings with our people say a lot. We appreciate that you are there in this difficult time for our country," the president wrote.
The published footage shows that the meeting took place in a very warm and friendly atmosphere. Stiller admitted that President Zelensky is his hero.
Stiller arrived in Ukraine
Hollywood actor Ben Stiller arrived in Ukraine in June 2022. First he visited Lviv. A video has been shared on the Web of a movie star talking on the phone next to the monument to Taras Shevchenko in the center of Lviv.
Later, the Office of the UN High Commissioner reported that Stiller had arrived in Ukraine as a UN Goodwill Ambassador.
"UNHCR Goodwill Ambassador Ben Stiller is today at the border with Ukraine to meet families whose lives have been torn apart by war and violence, share stories about the impact of war on people and increase calls for solidarity," the article said.
From Lvov, Stiller went to Kyiv. In addition, the actor visited the village of Makarov (Kyiv region).
You may also be interested in the news: