News
Battle for Severodonetsk – Russia captured Toshkovka in the Severodonetsk district of the Lugansk region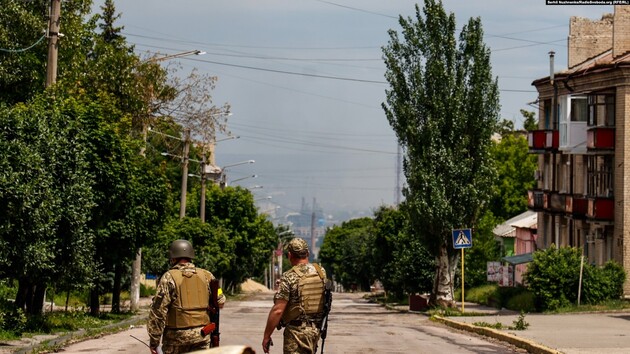 Russian troops have established control over the village of Toshkovka in the Severodonetsk district of the Luhansk region. This information was confirmed by the head of the Luhansk OVA Serhiy Gaidai on the air telethon.
"Yes, unfortunately, the enemy was successful. In this direction, they threw a huge amount of equipment, personnel – more than one and a half battalion tactical groups of heavy equipment and a huge number of personnel. And they really had success and captured Toshkovka today," said Gaidai.
He said that now the occupiers are shelling the entire territory of the Luhansk region controlled by Ukraine and do not stop trying to cordon off our defenders, having seized the Lisichansk-Bakhmut highway. However, they are not successful in this.
The head of the UVA assured that the Ukrainian military understands the situation in the region and is ready for different scenarios. In particular, the fighters of the Armed Forces of Ukraine are not afraid that they can be cordoned off.
Also, according to Gaidai, the Russians began to shell the city of Lisichansk even harder.
"These are" peonies ", and air bombs, and rockets, and multiple launch rocket systems. They just destroy everything there. Very powerful shelling. Especially yesterday. The whole day they beat, they completely smashed buildings," the head of the Luhansk Regional Military District added.
Read also: The occupiers heavily fired at Lisichansk. The number of victims is specified
At the same time, the enemy offensive near Lisichansk is being held back. Gaidai stressed that the invaders do not yet have the opportunity to enter the city or cut it off.
In addition, according to the head of the OVA, the Russian army loses dozens of soldiers every day in the region, and twice as many are injured.
"By the way, the daily number of wounded can be divided in half, and half will be guaranteed by 200. Because the nearest hospitals are overcrowded," Gaidai said.
He previously explained that the military of the Russian Federation there die after being wounded in 50% of cases due to the lack of qualified medical care.
Recall that as of June 20 in Severodonetsk, Ukrainian servicemen controlled only the territory of the Azot enterpriseand the battles with the Russian invaders were in the industrial zone.