News
Battle for Moshchun – Veterans of the DAP and Debaltseve call this battle hell
Documentary about the war "Black Cossacks and Hell Moshchun" from the series "Ukrainian Heroes" tells the story of the defenders of Kyiv, who had to face superhuman trials in the early days of a full-scale invasion. Against the Ukrainian volunteers, the enemy threw his best units, artillery, armored vehicles, attack aircraft. Here is how he recalls in the presented LB.UA newsreel those anxious days, the only one of the four surviving combat medics of the 72nd OMBR with the call sign Lyalya.
"What was here, I never tire of repeating, it was really hell. In 2014, I was still a volunteer, but those guys who went through the summer of 14, the autumn and winter of 15, that is, Debaltseve and even the DAP (fights for the Donetsk airport – ed.) They say that such hell even in the Donbass did not have".
Read also: In the village of Moshchun in the Kyiv region, 2 thousand houses were destroyed out of 2.8 thousand
Roman Kovalenko, commander of the Black Cossacks, who repelled the attack on Kyiv in Moshchun, states: since the beginning of the war in 2014, a whole generation has already grown up, because those who were 12 years old by that time are now participating in the defense of Kyiv and other military operations in difficult areas front.
Commander-in-Chief of the Armed Forces General Valery Zaluzhny characterized the strategic importance of the battle for this settlement on the outskirts of the capital:
"Keeping this outpost was a very important task. After all, Moshchun could become a gate for the enemy on the way to Kyiv. However, our soldiers showed miracles of military skill. Under the feet of the invaders, not only the earth was burning, but also the water. Ukrainian defenders blew up bridges, pontoon crossings, preventing the enemy from advancing further. They kept Moshchun. And with this they defended Kyiv."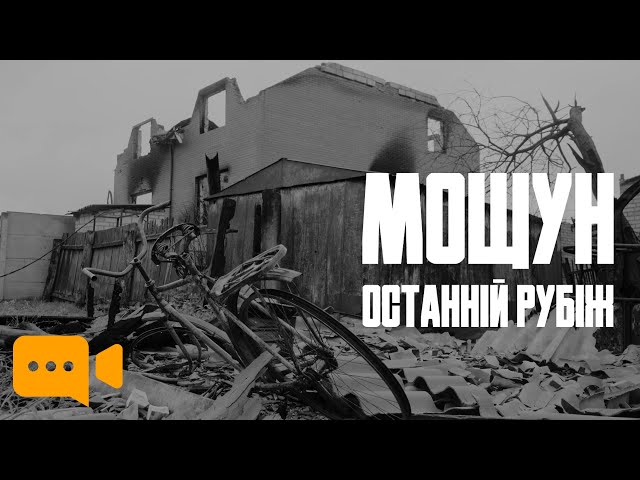 Read also: Zelensky: "The armed landing on Gostomel was blocked, an order was given for destruction"
At the same time, paramedic Tatyana Doroshenko details what she had to go through in those difficult days, when the schemes for the supply of Western weapons were not yet established, and the enemy was already in the vicinity of Kyiv:
"We worked on everything that was possible. Incl. helicopters and planes. For me, it was scary… when the art is working, the drones are hovering over us, but still everything happens to a certain extent blindly. And when the helicopter – they shoot the infantry directly.
… It hurts when children actually die … Two doctors died: Nina Kvasha, Angelina Evdokimova. 20 and 22 years old … They are my children by age … it hurts so much. Senior combat medic Vyacheslav Onopchenko also died. That is, I was the only one left alive (from the 72nd brigade of the Armed Forces of Ukraine – ed.)".
Recall, The New York Times published a map of the murders of civilians in the Kiev region, more in the material "Bucha is a landscape of horror."