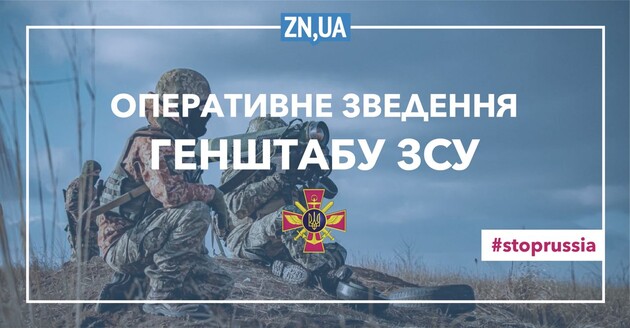 In the Donetsk direction, the enemy is concentrating his main efforts on establishing full control over the city of Severodonetsk, conducting offensive operations in order to cordon off our troops in the area of ​​​​the city of Lisichansk and blocking the main logistics routes, reports General Staff of the Armed Forces of Ukraine.
In the Severodonetsk direction, the enemy captured the settlements of Loskutovka and Rai-Aleksandrovka. Conducts assault operations in order to establish control over the settlement in Sirotin. Carries out preparatory measures for forcing the Seversky Donets River.
In the Bakhmut direction, the invaders are conducting offensive operations in the directions of the settlements of Zolote and Volcheyarovka. They are trying to seize the dominant heights in the Berestovoye area in order to establish control over the Bakhmut-Lysichansk highway. To reinforce the grouping in the indicated direction in the area of ​​\u200b\u200bthe settlement of Novotoshkovskoye, the enemy transferred it to one battalion tactical group from the Central Military District.
On the Kramatorsk, Avdeevsky, Kurakhovsky, Novopavlovsky and Zaporozhye directions, the enemy did not conduct active operations. Carries out shelling in order to constrain the actions of the units of the Defense Forces and prevent them from tipping over to other directions.
Added…