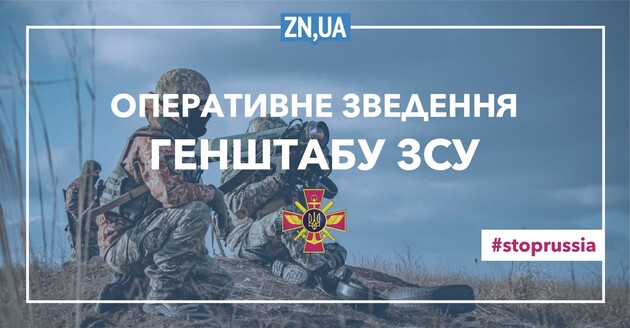 In the Slavyansk direction, the occupiers are exerting systematic fire pressure in order to create conditions for the restoration of the offensive against the city of Slavyansk. Conduct assault. Carry out a fiery defeat from multiple launch rocket systems near Novaya Dmitrovka, Osinovka, Kurulka, Ivanovka and Adamovka, the press reports. service General Staff of the Armed Forces of Ukraine.
In the Donetsk direction, the enemy continues to concentrate his main efforts on the Severodonetsk and Bakhmut directions in order to reach the administrative borders of the Luhansk region.
The enemy is trying to establish full control over the city of Severodonetsk, to block the units of the Defense Forces in the areas of the settlements of Borovskoye and Voronovo, the fighting continues.
In order to strengthen, in the Bakhmut direction, the enemy regrouped troops.
Ukrainian soldiers in the direction of Mironovka – Semigorye repelled the assault in the direction of the Uglegorsk TPP. They also stopped the offensive in the direction of Molodezhnoye – Ekaterinovka. The enemy has withdrawn.
On the Kramatorsk, Avdeevsk, Novopavlovsk and Zaporozhye directions, the enemy is conducting combat operations in order to tie down the actions of the Defense Forces units and prevent them from capsizing in threatening directions. He fired at the areas of settlements Andreevka, Novodonetskoe, Staraya Ukrainka and Gulyaipole. Launched an air strike near Krasnogorovka.
Complemented…