News
Bandera Power and Bandera Solar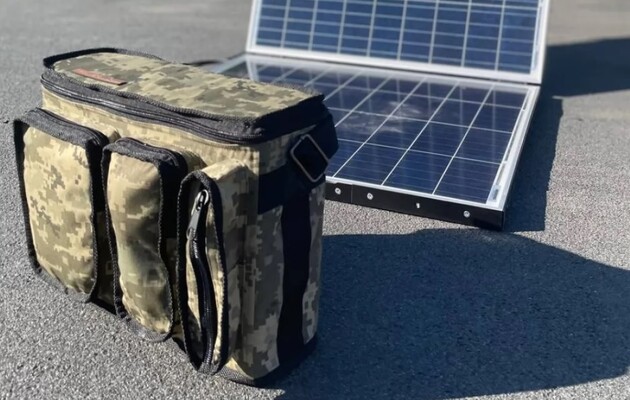 Vinnitsa engineers of PromAvtomatika have created a line of Bandera Power devices for autonomous charging, as well as a Bandera Solar solar power module. Sergey Borzov, the head of the Vinnytsia OVA, said this on his Facebook page.
Read also: Ukrainian defenders repulsed the assault of Russian troops in the Donetsk region – General Staff of the Armed Forces of Ukraine
"BanderaPower 2.1 is a versatile power supply for critical backup power. This device can be used in bomb shelters, basements, temporary roadblocks.
With a variety of connector types, BanderaPower 2.1 can power many essentials: phones, tablets, laptops and other devices that need to be charged. The BanderaPower 2.1 version has a special connector for an additional power module – the Bandera Solar solar panel," he said.
The design includes solar cells with a power of 160 W, which charge a block with a capacity of 180 thousand mAh in six hours at 100% of the sun and in 10 at 50%. The Bandera Solar module consists of two panels measuring 680x780x64mm, unfolded – 1350x780x64mm. The weight of the module is 20 kilograms.
The line is adapted for the use of the APU in the field, the devices can be carried and transferred, they work under the sun and in frost.