World
Baked mackerel recipe – how to cook mackerel in the oven – UNIAN
Tender and juicy mackerel in the oven will be appropriate on any holiday table.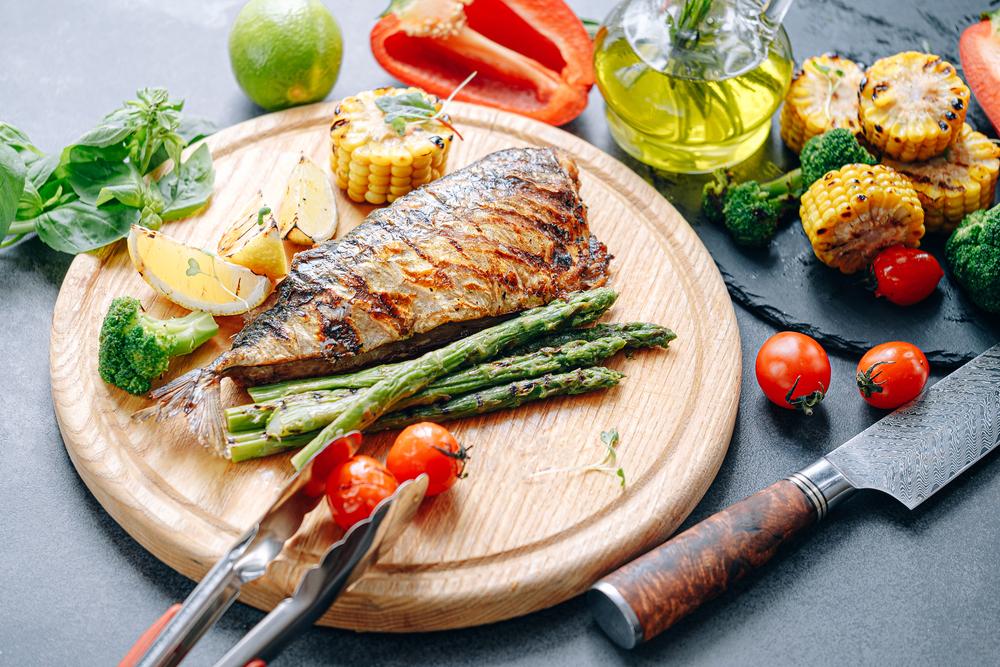 Mackerel is a very healthy and tasty fish with a rich taste that fully reveals when baked. UNIAN has collected delicious recipes for baked mackerel with various vegetables and marinades.
Mackerel baked with vegetables
Fresh mackerel – 2 pcs.
Large onion – 2 pcs.
Large carrots – 1 pc.
Garlic – 2 tooth.
Tomato – 3 pcs.
Sweet pepper – 1 pc.
Soy sauce – 1 tbsp. l.
Vegetable oil – 2 tbsp. l.
Lemon – 6 circles.
Salt, pepper to taste.
Cut the onion into large half rings, grate the carrots on a coarse grater, and cut the pepper into strips. Finely chop the garlic. Heat vegetable oil in a frying pan. Fry the onions for 2 minutes, then add the rest of the vegetables, fry for another 5 minutes and finally pour over the soy sauce. Put the vegetable "pillow" into the form where the mackerel will be baked.
Peel and gut the mackerel. Remove the black film from the abdomen. Cut the mackerel into 3 cm pieces. Put the fish in a baking dish on the vegetable "cushion". Insert slices of tomatoes and lemon between pieces of fish. Brush the fish with a brush dipped in oil. Drizzle soy sauce over fish. Bake for 20 minutes at 200 degrees.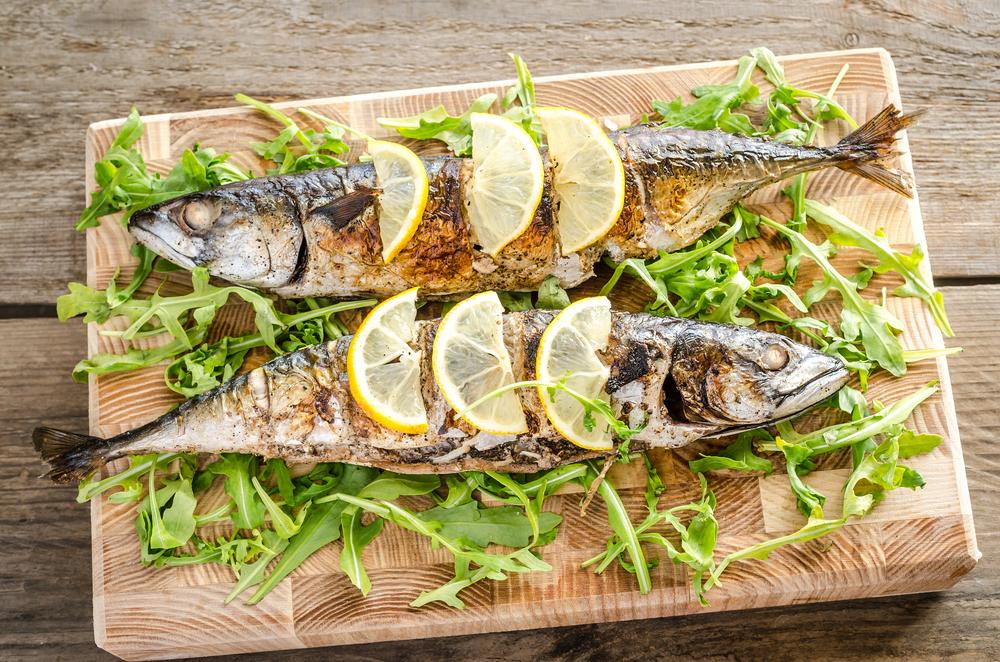 Baked mackerel with lemon and sour cream
Mackerel – 2 pcs.
Sour cream – 2 tbsp. l.
Lemon – 8 circles.
Onion – 0.5 pcs.
Salt, pepper to taste.
Wash the fish well, clean, gut. Make deep incisions on the back of the fish almost to the stomach. Salt and pepper, you can take seasoning for fish. Insert 4 lemon rings into the abdomen. Lay the fish on a parchment-lined baking sheet. Insert the onion rings into the slits.
Lubricate the mackerel with sour cream and leave for 30 minutes. Then bake for 40 minutes in an oven preheated to 200 degrees. The fish should have a golden crust.
Mackerel with potatoes in the oven
Mackerel – 2 pcs.
Potato – 6 pcs.
Lemons – 0.5 pcs.
Vegetable oil – 1 teaspoon
Salt, pepper, spices to taste.
Wash the fish under cold water. Cut off the tail, head and fins, gut. Make shallow cruciform cuts on both sides of the fish. Pepper and salt the mackerel.
Cut potatoes into thin slices. Mix potatoes with vegetable oil, salt and pepper. Put the same amount of potatoes in two pieces of foil, and put mackerel on top of the potatoes. Close foil. Bake fish and potatoes for 30 minutes at 180 degrees. Then open the foil and put the fish in the oven for another 20 minutes.
You may also be interested in the news: