News
Artemis lunar rocket prototype fails to take off again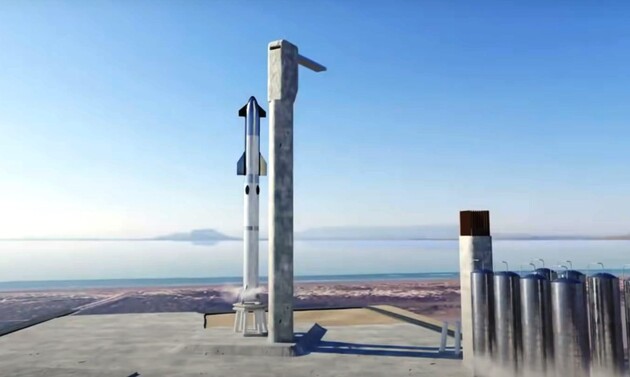 On Monday, NASA fueled its massive lunar rocket for the first time and, despite a fuel line leak, embarked on a critical countdown test. reports AP NEWS.
This was NASA's fourth attempt at an important dress rehearsal, the last major milestone before the long-awaited debut of the rocket for manned mission to the moon.
Previous attempts in April were thwarted by fuel leaks, as well as stuck valves and other technical problems.
Another leak – this time in an external fuel line – nearly derailed Monday's tests at the Kennedy Space Center. But NASA officials decided to run a countdown test anyway.
Launch director Charlie Blackwell-Thompson said they went into it to see "how the team works, how the equipment works, and they both performed very well."
The engineers wanted to go all the way to the 9-second mark – just short of starting the engine – to test all systems and procedures. But it was interrupted at 29 seconds. NASA spokesman Derrol Neil said it is not yet known why the countdown stopped.
Read also: Firefly Aerospace to build moon landing module by September 2023
The 322-foot (98-meter) rocket, known as the Space Launch System, or SLS, was previously loaded with about 1 million gallons of ultra-cold liquid hydrogen and oxygen.
Delays in testing have meant that a real launch – with an empty Orion capsule flying around the moon and back – will not take place until the end of August. This test flight is critical before the astronauts get on board.
First uncrewed test flight of the Space Launch System (SLS) launch vehicle and the Orion spacecraft to orbit the Moon within the framework of the program "Artemiswas scheduled for February 2022.
Project Artemis is a US government funded NASA's manned space program to send people to the moon. The project will involve US private companies, the European Space Agency (ESA), Japan, Canada, Australia, the UK, Italy, the United Arab Emirates, Luxembourg and Ukraine.
July 20 at 20 hours 17 minutes 42 seconds GMT, the lunar module of the American mission "Apollo 11" landed in the Sea of ​​Tranquility. Astronaut Neil Armstrong stepped on the surface of the Moon July 21, 1969 at 02 hours 56 minutes 20 seconds GMT. There were 6 successful NASA's missions to the Moon, the last – Apollo 17 – successfully completed on December 19, 1972.