News
Arestovich's statements against activists – Shabunin explained what he really meant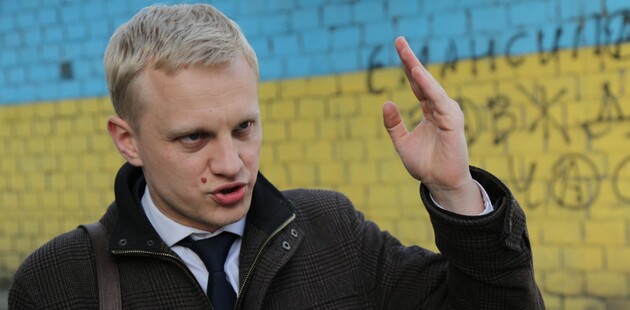 The statement of the Speaker of the Office of the President Oleksiy Arestovich against Ukrainian activists is part of a purposeful deployment of a negative narrative against activists, Vitaliy Shabunin, head of the Anti-Corruption Action Center, said in response to the scandalous statement of the Speaker of the Presidential Office.
"The worst part of the OP is realizing that it is the activists who:
– will stop the theft of money for restoration;
– will be forced to carry out reforms (including those envisaged by the promotion in the EU);
– (after the victory) they will put a number of very unpleasant questions.
This part of the Zelensky team considers activists to be their enemies, and therefore unfolds a narrative against us," Shabunin wrote on Tuesday morning.
He stressed that in the Office of the President, the main energy is still directed to the fight against Ukrainian activists, and not agents of the "Russian world", as it should be in reality.
At the same time, after the victory, the opponents of the activists can launch their campaign against the military and volunteers, because the active part of society is the natural enemies of corrupt politicians in any country in the world.
"Such politicians always attack activists. And they always lose, at least in democratic societies. So forward to the mines. You are not the first, and certainly not the last," the head of the CPC warned the presidential office against rash policies.
The day before, Aleksey Arestovch, speaker of the Office of the President, stated in his Telegram channel that the world can only be good without activists.
"Ukrainian culture strikes and delights. Until the activists were allowed there. … Agro innovation, banking, e-government, even the Armed Forces – we demonstrate world models, from which he is mad and wants to reach out. There are no activists yet," he wrote.