News
2022 World Aquatics Championship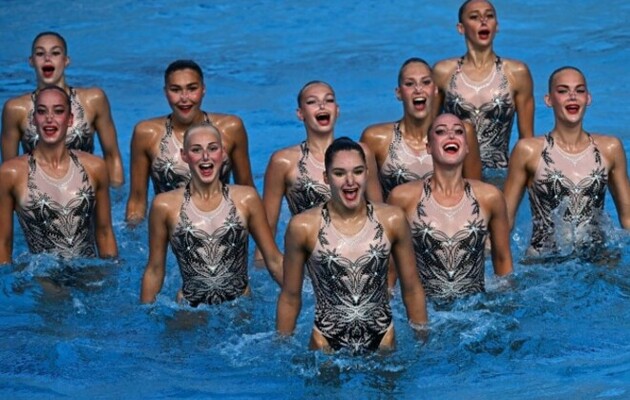 Artistic team of Ukraine swimming won gold medals at the World Aquatics Championships, which takes place in Budapest, Hungary.
The Ukrainian team won the gold medal in free combinations, ahead of the teams of Japan and Italy.
Marina and Vladislava Alekseev, Olesya Derevyanchenko, Marta Fedina, Veronika Grishko, Sofia Matsievskaya, Daria Moshinskaya, Angelina Ovchinnikova, Anastasia Shmonina and Valeria Tishchenko performed in our team.
Note that this is the third award for Ukraine at this tournament. Earlier, Fedina won silver in the technical solo, the Alekseev sisters came second in the technical duet program.
Synchronized swimming is a water sport associated with the performance of various figures in the water to the music. In 2017, Synchronized Swimming was renamed Artistic Swimming by the International Swimming Federation in an effort to increase the popularity of the sport.
Read also: Ukrainian synchro sisters won silver at the World Aquatics Championship
Previously, it was reported that transgender people banned from women's swimming competitions.